The slab to our house has just been poured and now it's already time to start planning our kitchen… and I need your help!
I've been keeping up with all your comments on the articles we publish and know you're a bunch of incredibly stylish people! I'm asking you to use your design eye to help me plan the kitchen for our new home.
It's time to decide on the finishes — cabinet colours, bench top, handles — and the positioning of appliances.
Here is the space we have to work with. It's a one-wall kitchen with large island bench and butler's pantry.
Related article: Check out my kitchen reveal
Related article: 10 tips for successful kitchen planning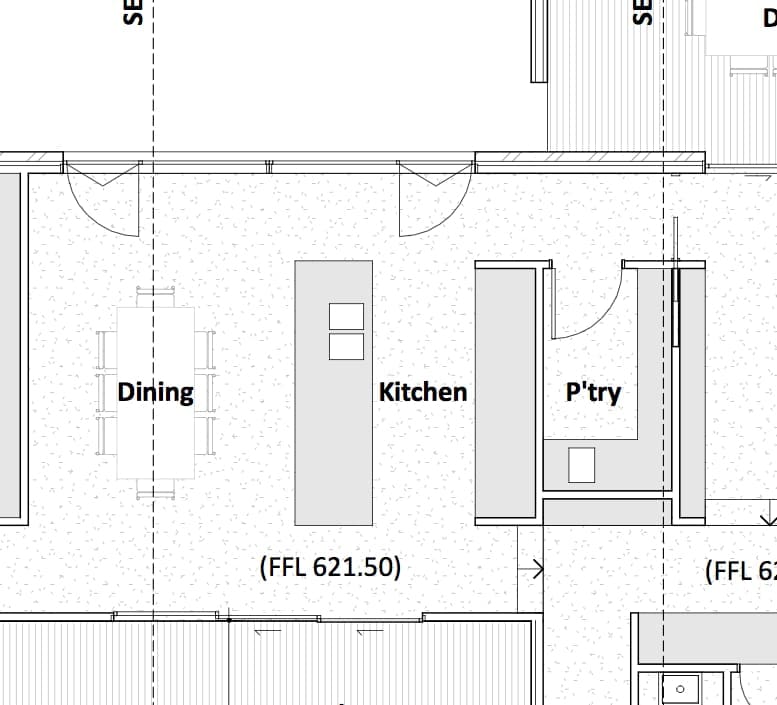 You may have seen in an earlier construction update that we'll be going with a light grey polished concrete. Here it is again for anyone who missed it.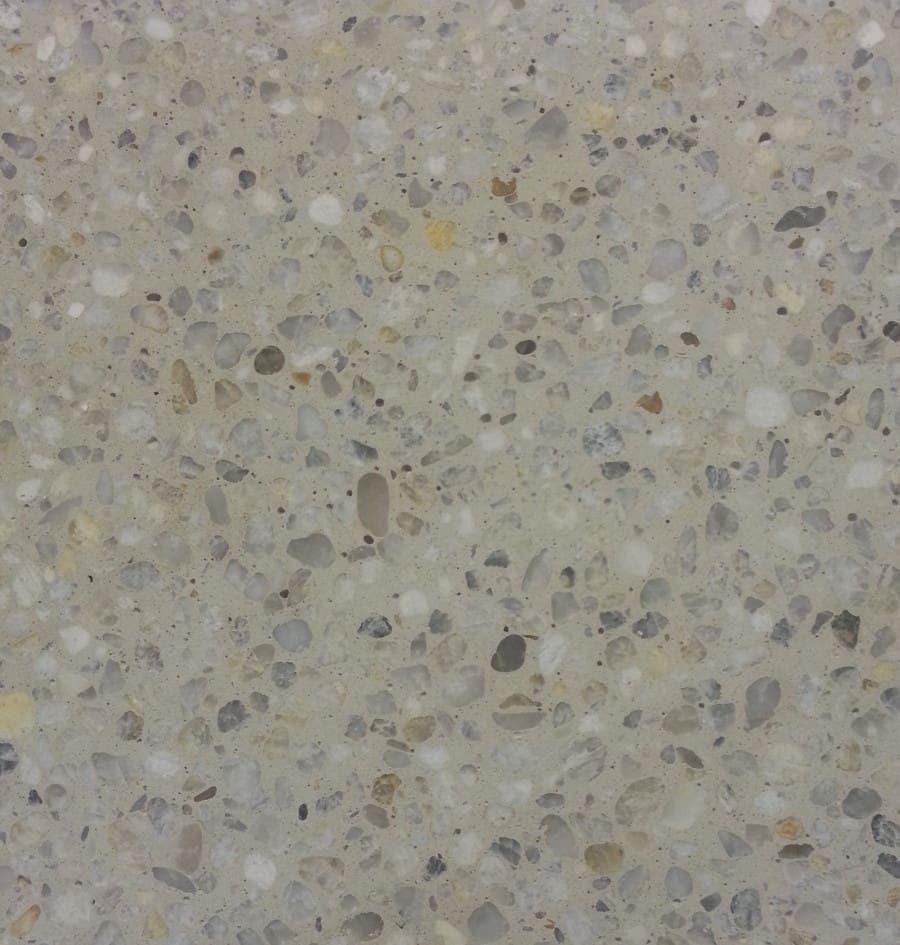 The challenge
1. Where to position the appliances — fridge (along the wall near the sink or the stairs… or in the butler's pantry?), oven, microwave (in-built or in pantry?)…
2. What surface to use on the bench top — the same for both surfaces or different materials?
3. What colour to make the cabinets — classic white, coloured or wood (and should they be the same for along the wall and island bench or different?)
4. How to layout the cabinets — mainly drawers, open shelving…
5. What lighting to use — hanging pendants, down lights, under cabinet lighting…
Appliance layout
My good friend is an interior designer and says I need to think about "Creating a work area that goes from fridge to sink to stove, with several paces between".
People often refer to this as the triangle layout but she says it's less about creating a perfect triangle and more of "An ergonomic question as a kitchen is not a success unless you have this solved".
Her golden rule is "The fridge and the sink need to be linked, but the cooking section can be a little more isolated or independent".
Hmmmm… I guess this rules out putting the fridge in the butler's pantry. We have seen fridges in butler's pantries before but generally this is where the pantry is in line with the kitchen and ours is around the corner.
Here is the layout I'm proposing for the appliances — yay or nay, people?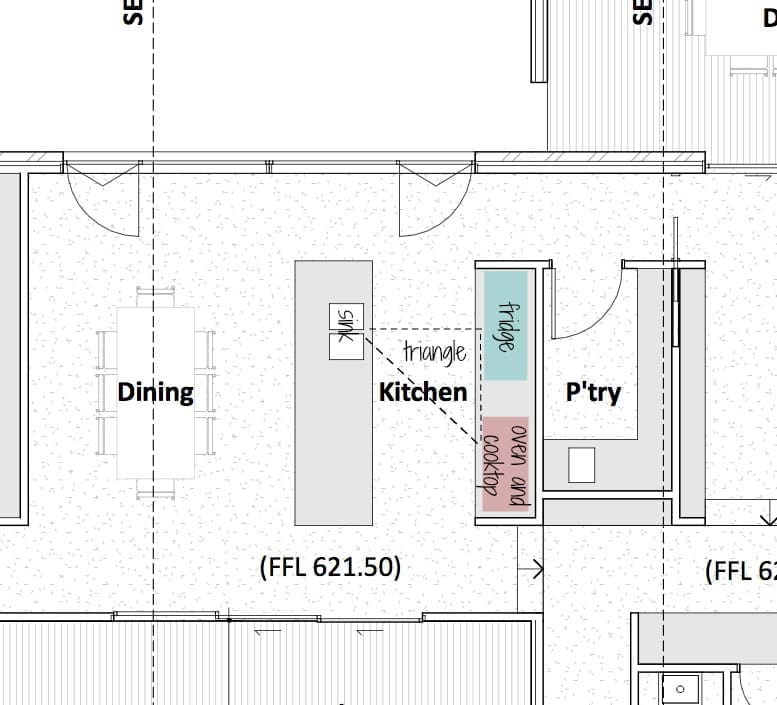 Bench tops
I find it hard to select finishes unless I can see the options right in front of me so when Bruno kept asking "what bench top do you want" and my response was always "I need to see the choices in front of me", he took me to a giant marble, stone and granite warehouse (thanks CDK Stone for letting me visit!).
Ah-mah-gahd it was insane! There were thousands of slabs of stone and marble from all around the world — types I had never heard of or could have ever imagined.
Of course I was immediately drawn to Calacatta which made Bruno laugh — it's the more expensive option and as you may have read, our budget is already stretched!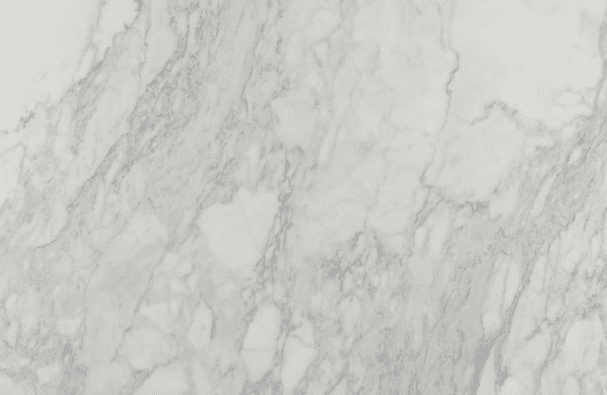 Nevertheless, we both loved it and were fairly certain we would use this stone on our kitchen bench tops… but every person we have spoken to is warning us against this option "are you mad?!", "lemon juice eats straight through marble" and "you won't be able to live with it!" are just some of things people have said so far.
Rebecca Judd (love her!) has used Calacatta marble throughout her home and wrote a great blog post on the pros and cons of marble vs engineered stone. It's great to get advice from someone who has lived with marble and talks honestly about her experience with it.
One of the first ever blog posts we wrote was about selecting your kitchen bench top and our advice on selecting marble "You need to know how to care for this surface or it could become a very costly mistake!" is ringing in our ears.
We think we'll bite the bullet and go with the marble — does anyone have a mega horror story to frighten us off this choice or even better, some advice that it's not as scary as everyone says?
Cabinetry
I am finding this decision of cabinetry difficult too! The one thing I'm sure of is that I do not want all white but I'm not sure what colour to select or if I should choose more than one finish.
I love how Jennifer at A Merry Mishap has renovated her kitchen with black cabinets up the top and white cabinets below.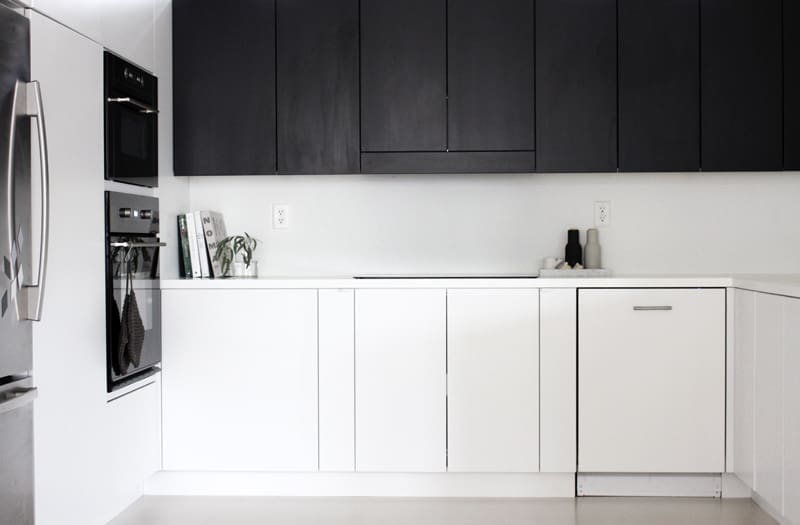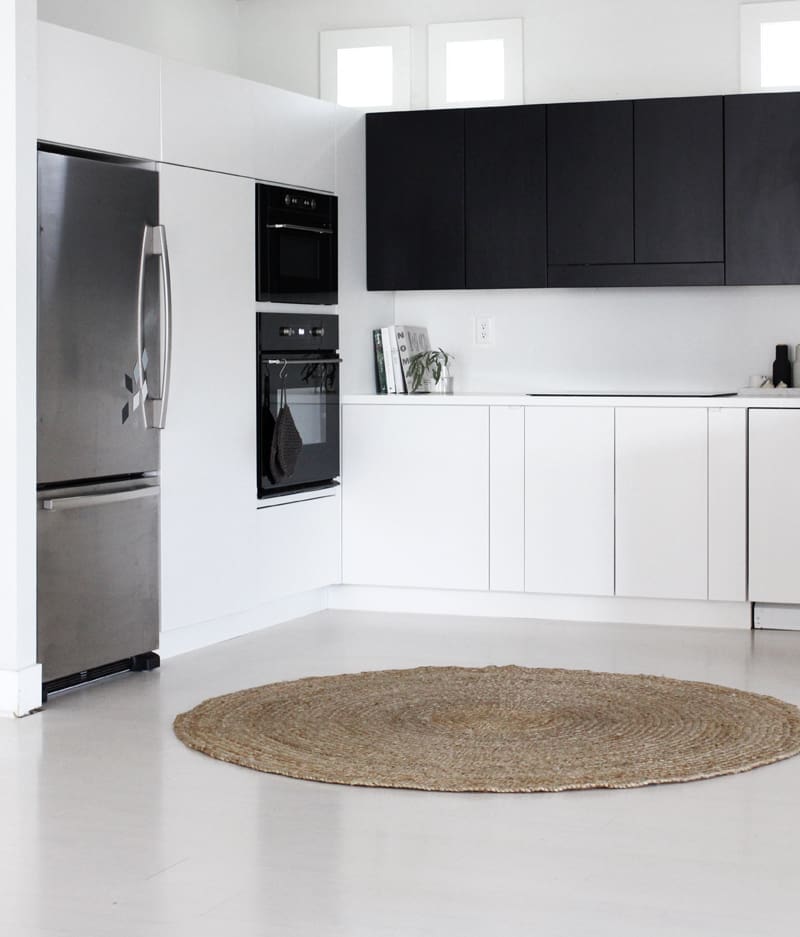 As much as I love this kitchen, I think our kitchen needs softer colours and textures (you'll understand why when you see the cladding of our house go up).
This kitchen by Lodder Keukens, with its sage green cabinets and marble bench top really caught my eye.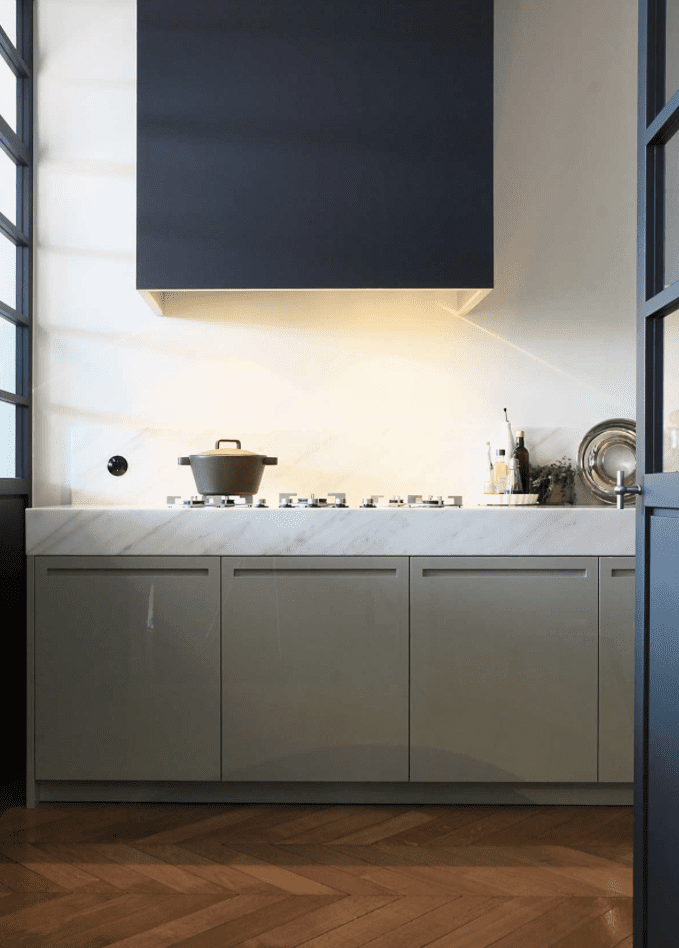 Of course, I cannot forget that stunning kitchen Deanne delivered during the Week 2 challenge apartment. She has used a similar colour (it's a little more taupe) with wooden cabinetry on the island bench.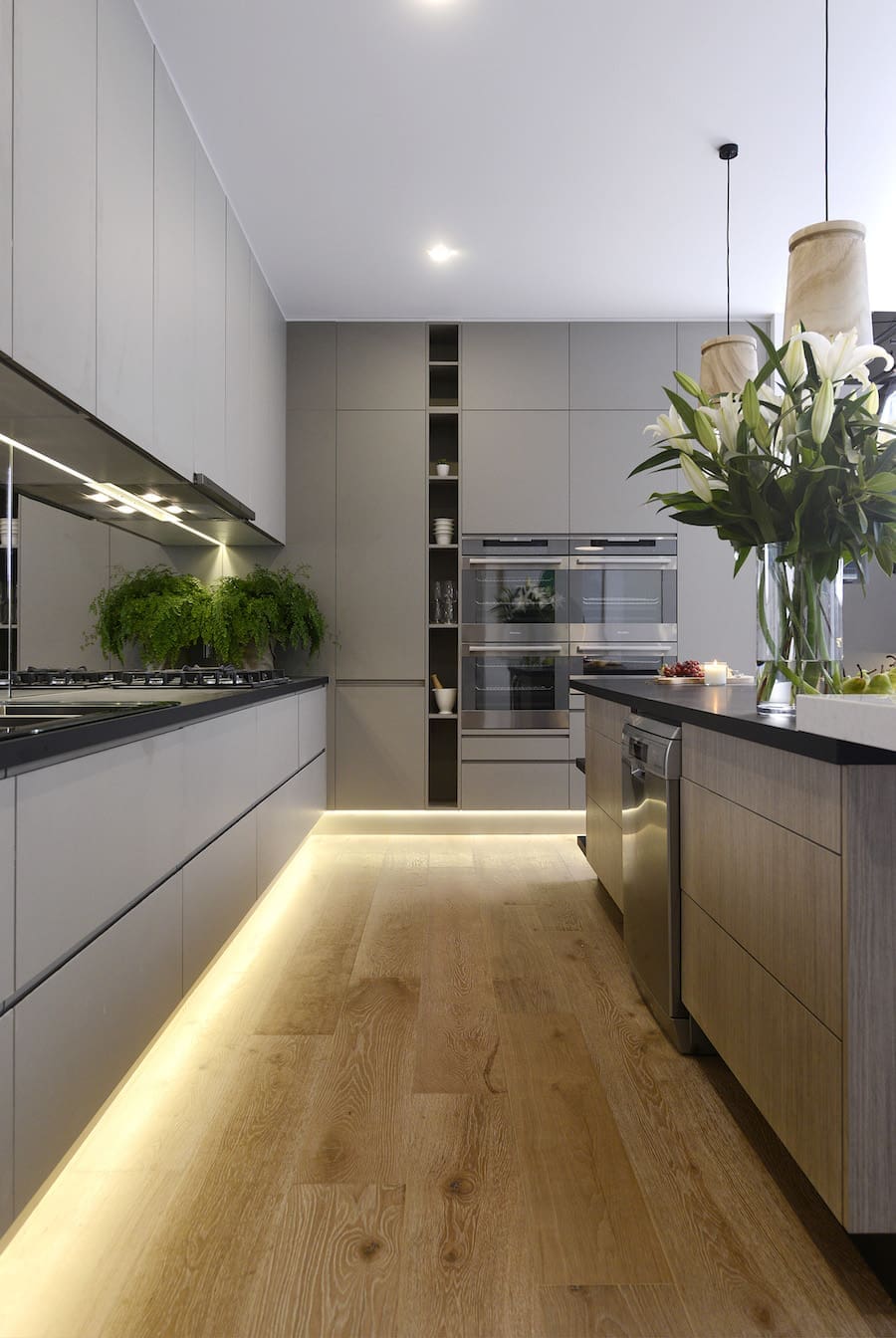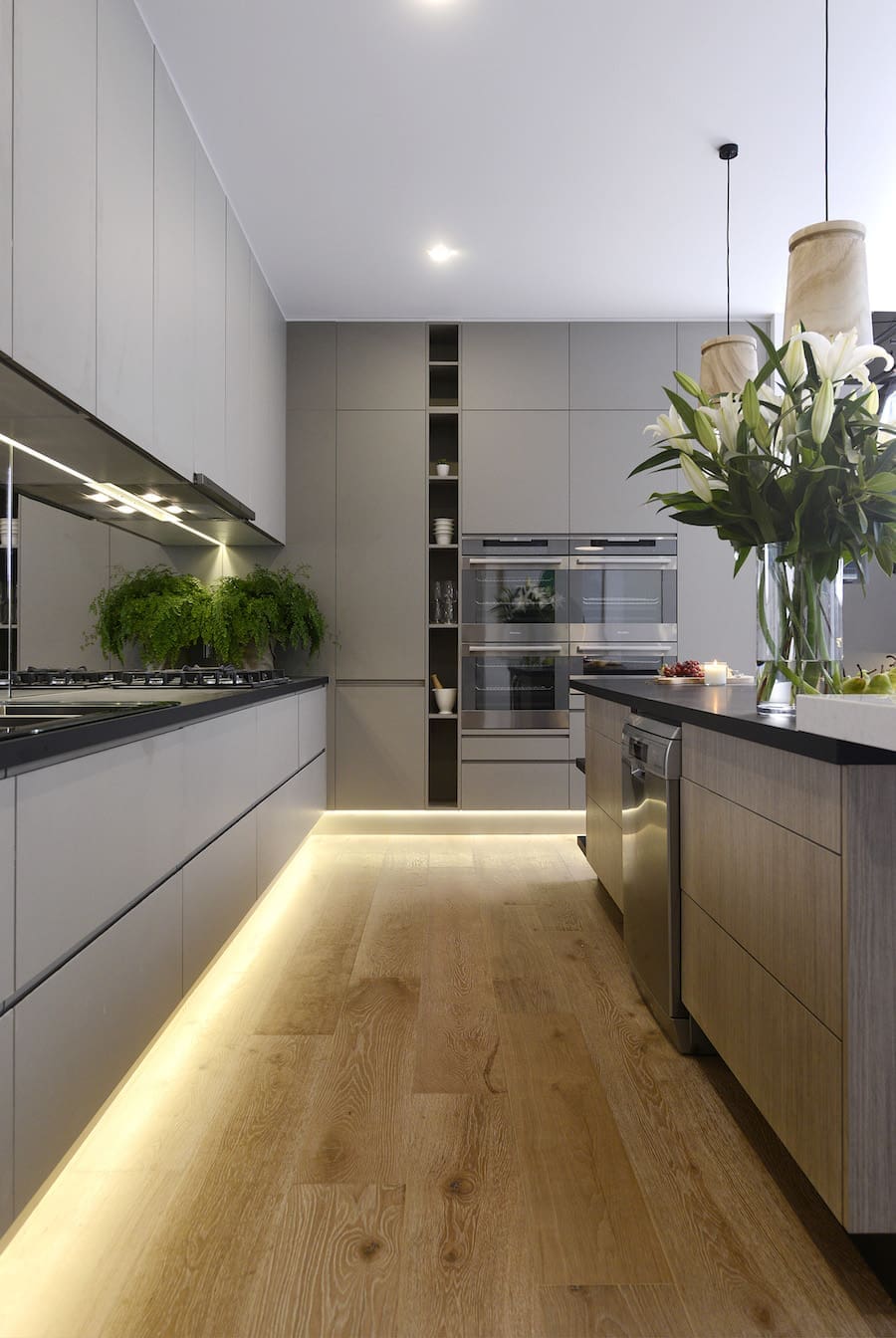 What cabinet colour/s would you pick? If you've seen a beautiful kitchen, please link to it in the comments below.
Lighting
Looking at the photo above of Deanne's kitchen, we're planning on going with a similar lighting plan — strip lighting under the cabinets along the kitchen wall for accent lighting, one or two down lights for ambient lighting, and two or three pendant lights over the island bench for task lighting.
We recently caught up with an Illumination Scientist — yes, there really is such a person — who gave us the run down on all things lighting. He talked about different lighting warmths, tips for developing your own lighting plan and top mistakes he sees people make when lighting their home. We'll bring you that story soon!
Now that you've read our thoughts and inspiration so far, we'd love your help, suggestions or feedback to plan our kitchen. I read all comments and will definitely check out any kitchens you link to so please… help me!
Update: Room reveal
Huge thanks to everyone who voted and commented to help me design our kitchen. All your advice was so helpful and I'm excited to share our finished kitchen here!