It's a bit hard not to notice the revival of terrazzo and not just as a flooring option as it was traditionally used. Terrazzo homewares, furniture and even terrazzo-print bedding are just some of the ways you could embrace the terrazzo trend.
If you're keen to move away from the ever-popular marble and concrete, we've round up our favourite terrazzo finds!
For those of you yet to discover the beauty of terrazzo, it's made by mixing marble, granite, quartz, or glass chips into a cement binder so every piece of terrazzo is unique. There are also endless possibilities for colour and design and as a result, terrazzo is versatile enough to suit any decor.
Related article: Dark joinery and pops of terrazzo steal the show in this modern home makeover
Related article: Top 7 stylish bathroom accessories
Trays from Chunk Terrazzo
Starting with a local small business, Chunk Terrazzo pieces are handmade in Melbourne and we love their modern spin on terrazzo. You can find plenty of fun colour combinations or even get a piece custom made!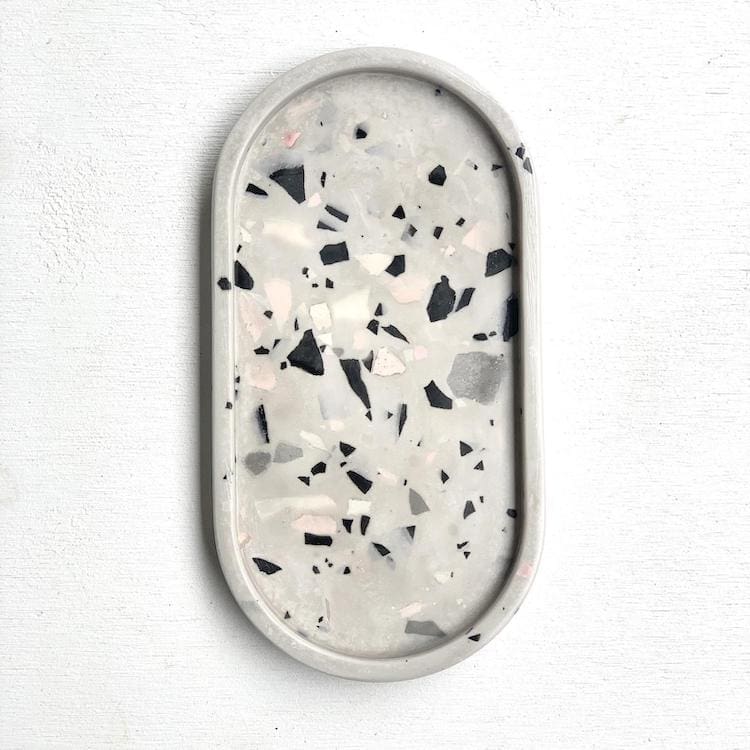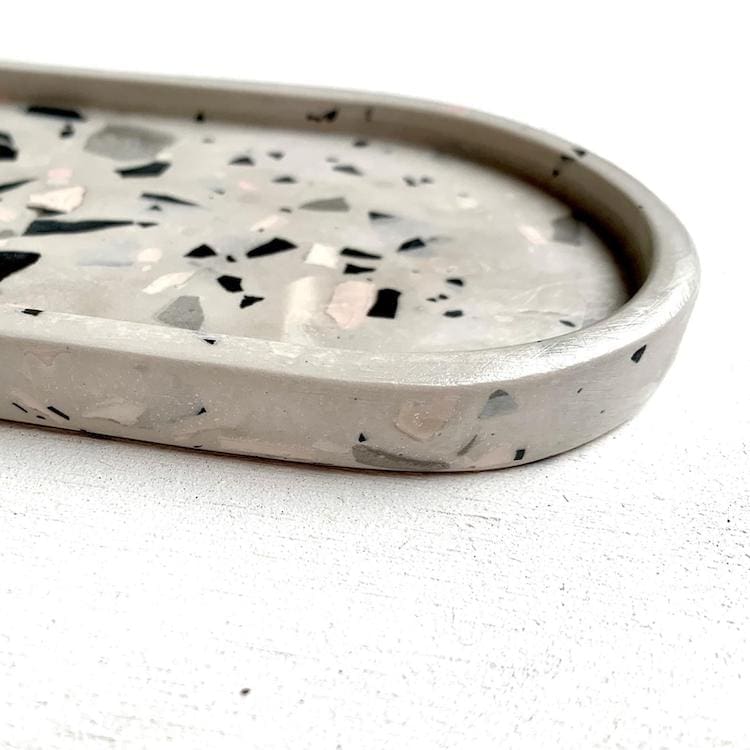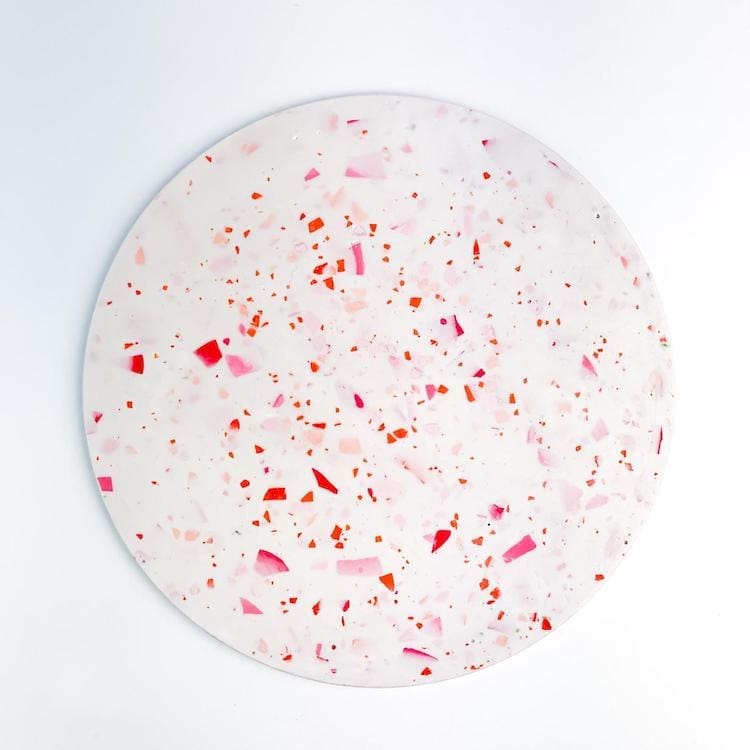 Cheese platter and knife
With the festive season around the corner, this stylish terrazzo cheese platter and knife would be put to good use! As you can see in the pic below, they also have salad servers and more knives in the collection.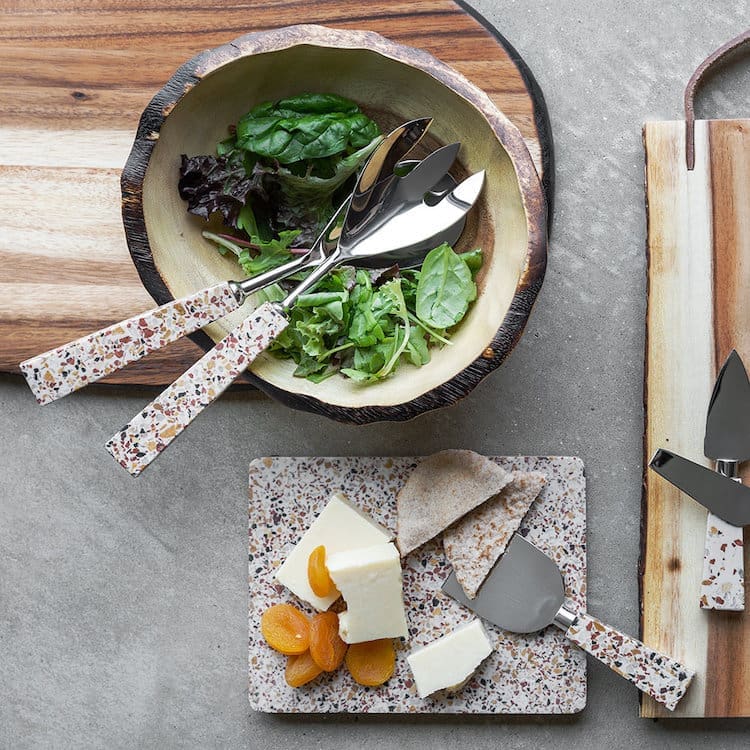 Mini indoor planter
Cute and perfect for small indoor plants, this planter is a subtle way of embracing the terrazzo trend. Style it in a bookshelf, on your bedside or in your home office… actually, we're pretty sure it will look fab just about anywhere in your home!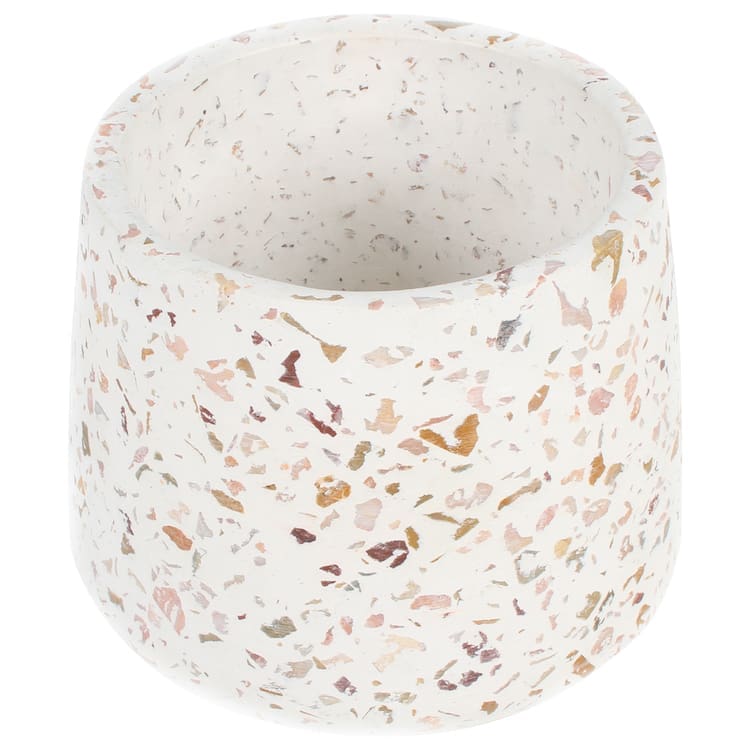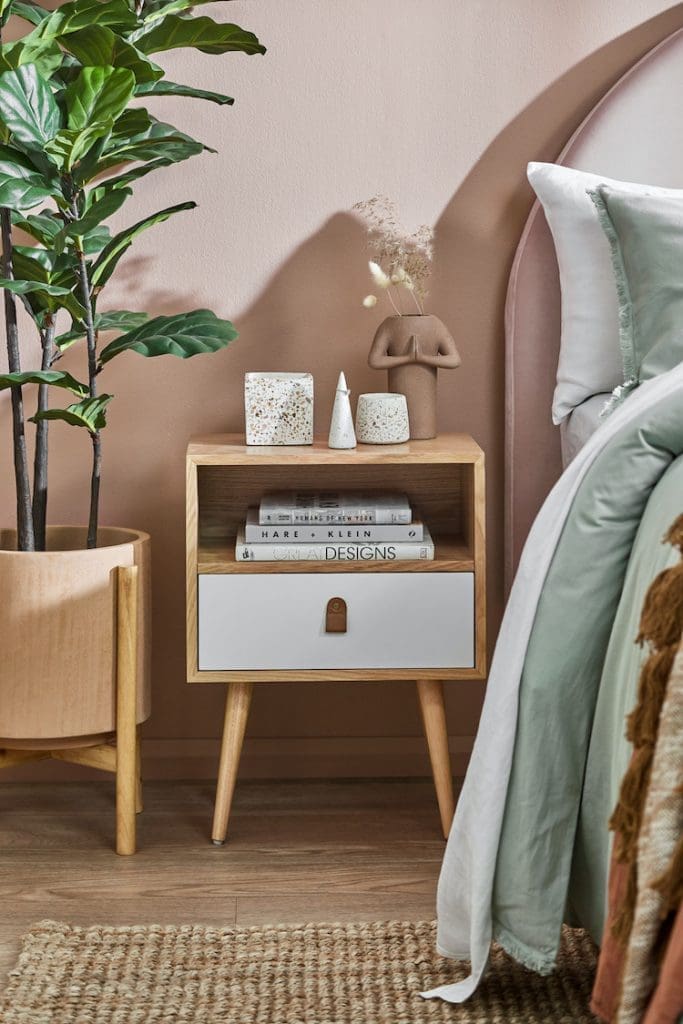 Vase by Tonkla Studio
When a ceramic artist is inspired by terrazzo, you know you're in for something special. Each of her pieces are made with locally sourced buff stoneware and earthenware clay, and covered with a clear glaze.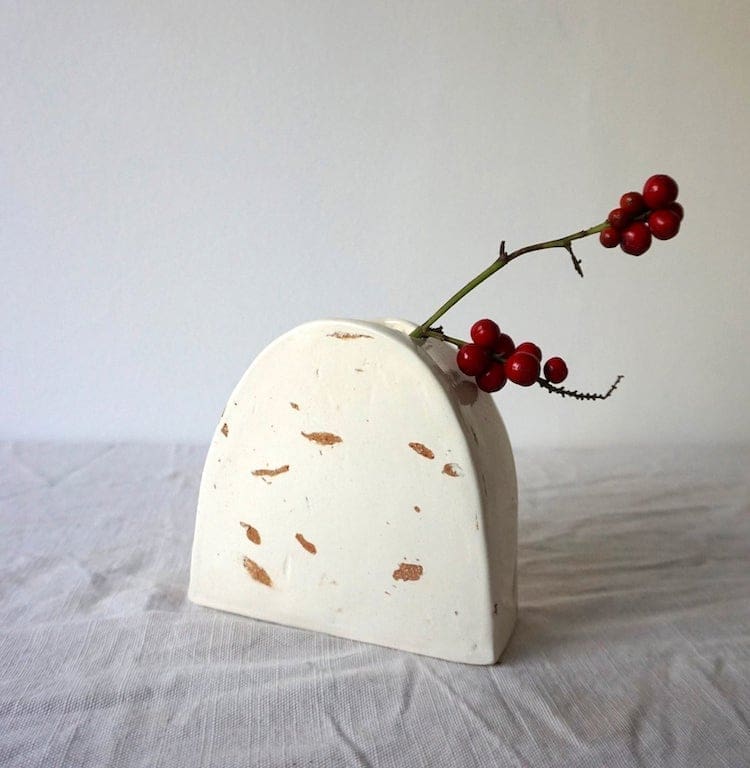 Mats from Ninon Designs
We recently featured the gorgeous beach and picnic mats by Ninon Designs and in her collection is… you guessed it, a fabulous terrazzo print! While technically not a 'homeware', these mats are too good not to include in this round up!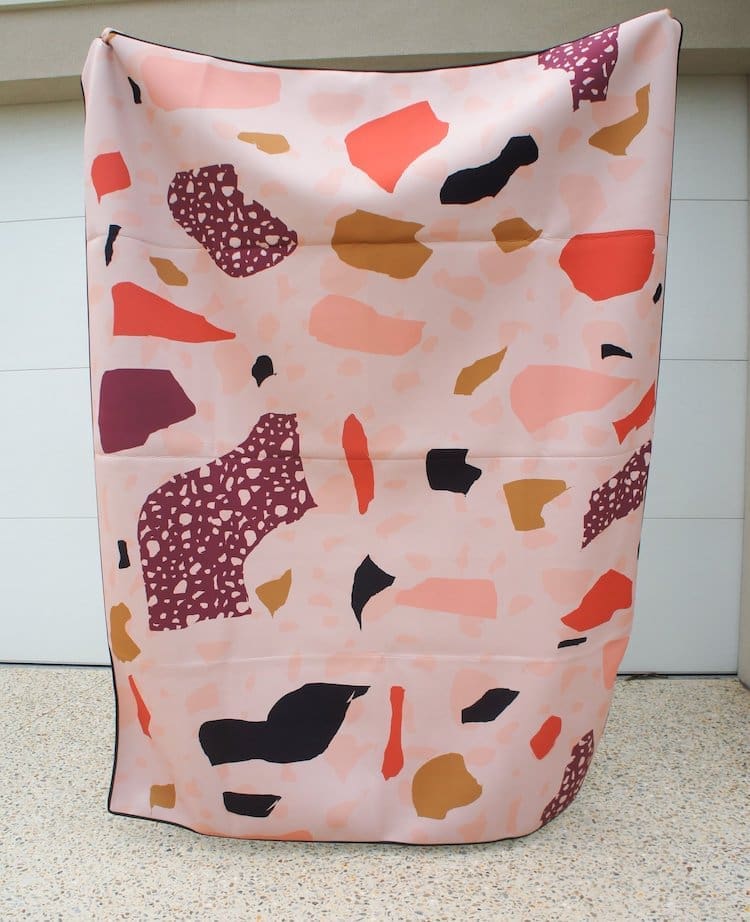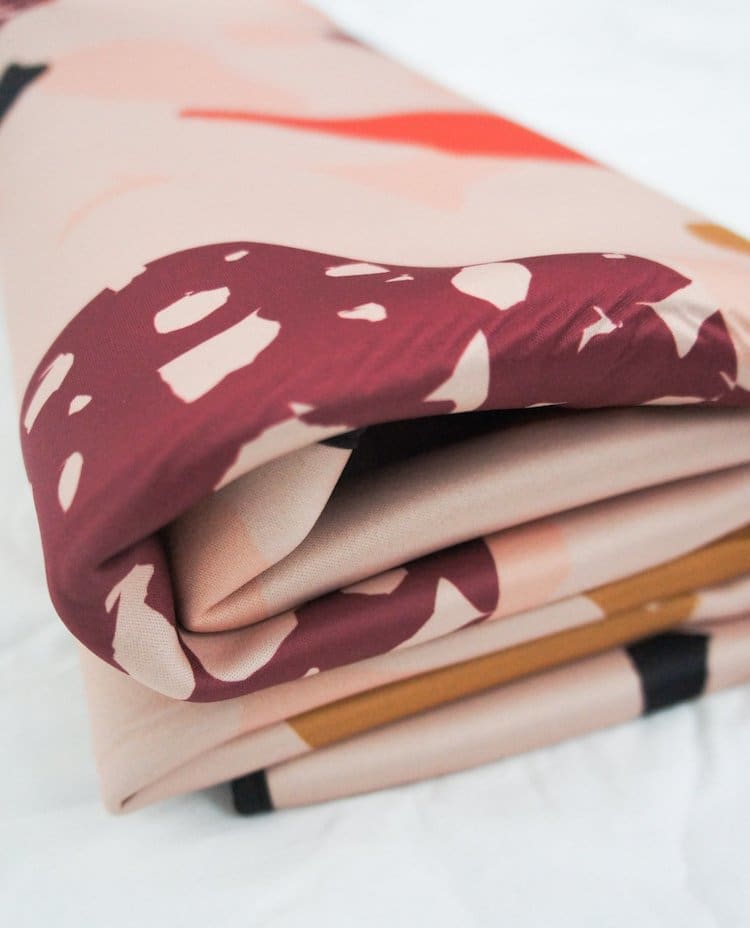 Terrazzo pendant light
If you're ready to commit to terrazzo, perhaps this pendant light has your name on it?! You can also find some fab terrazzo table and floor lamps on Temple & Webster which offer a bit more flexibility.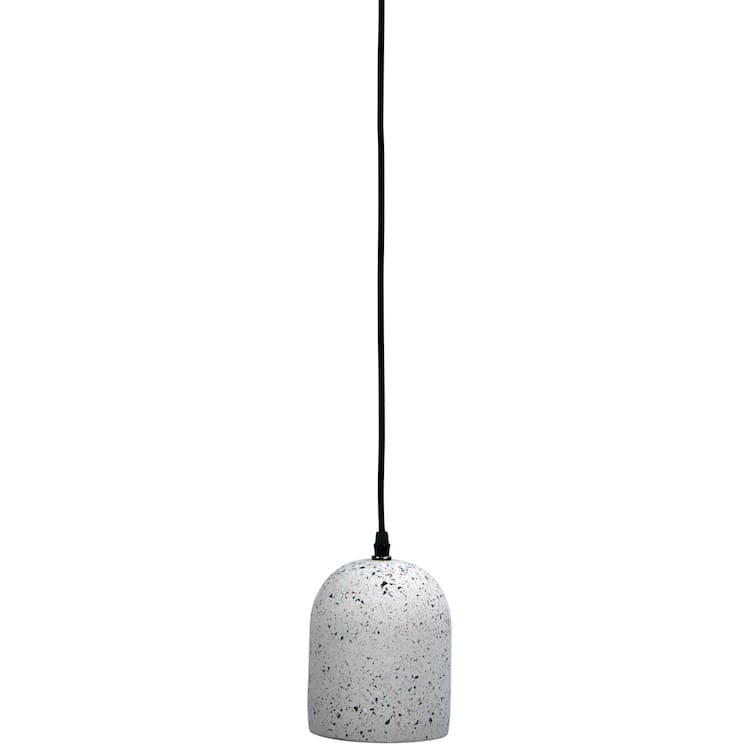 Coasters from Capra Designs
A maker we discovered at Life Instyle, Capra Designs, blew us away with her range of stylish hanging pots, planters, trays and other homewares — and many of her designs are available in a terrazzo speckle.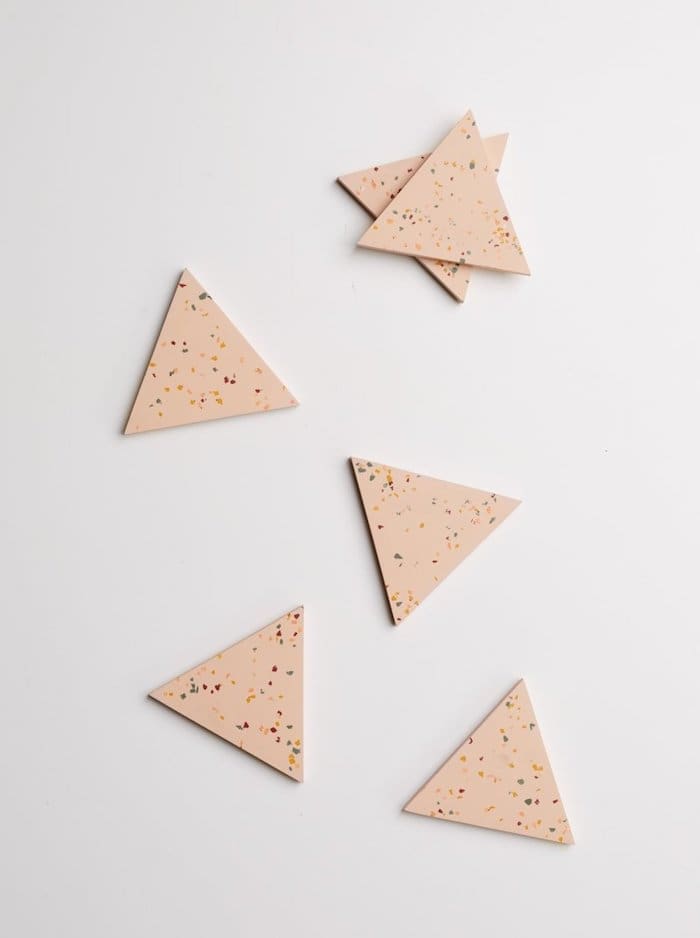 These are just some of our favourite ways to embrace the terrazzo trend in your home. Of course, if you feel like going really bold, you could use terrazzo tiles or terrazzo wallpaper too. Have you stumbled across another way to use terrazzo in your home? Let us know about it in the comments.
Disclaimer: This post was originally published in September 2018 and has been updated with new products. It contains some affiliate links. This means that when you click on a link and purchase something from that site, we may make a small commission at no extra cost to you.