A decision I agonised over for a long time when building our house (and am still deciding on now as I look into floor and table lamps) is lighting!
It was a massive help to have a lighting expert come and design my lighting plan but then deciding on what fixtures to use was a whole other challenge.
I seriously think the biggest trouble these days is too much choice. And perhaps also a saturation of drool-worthy interior images by people with limitless-budgets… and then realising you have champagne taste on a passion pop budget and can't afford any of the lighting you fall in love with!
Lighting can make or break a room so I've curated 10 of the best floor, wall, table and pendant lights I'm loving right now that won't break the bank!
Black or white track lighting is always a winner in my book! Suiting a wide range of interiors, including minimalist and modern, track lighting is an understated, sleek and design-forward way of lighting your space.
One of the great features of track lighting is that you can adjust the direction of the heads so you can direct light exactly where you want it — illuminating your kitchen bench or perhaps a statement piece of art on the wall.
While these can often cost a fortune, there are more affordable versions available now, like this range from JD Lighting.
Shop the affordable range of track lighting.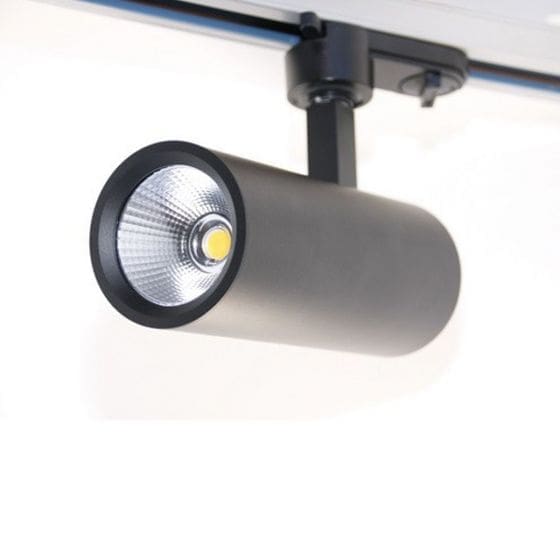 Trust Etsy to find some totally unique, handcrafted lighting options!
My latest discovery is the Plaster Studio, a Lithuanian-based artist who makes a stunning range of sculptural pendant lights by hand using plaster.
Starting at just over $100, the cylindrical and cannoli shapes are my faves!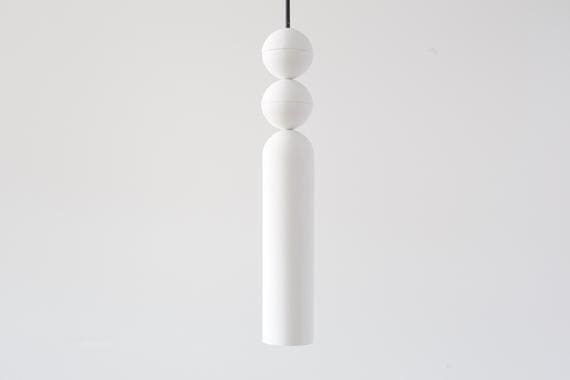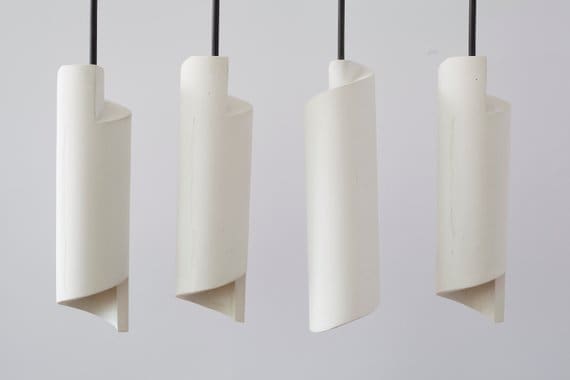 I won't lie, this one is a bit of a splurge but it's still a great price for a real brass light that's also hand made. And it's just so stylish, I had to add it to the list!
There's a movement at the moment in interiors to more personalised homes, and embracing handcrafted lights that are made to order is one of my favourite ways to add character to a space.
I love these for next to a mirror in the bathroom, above a bed head or even in your entry. Looooove.
Perfect for a coastal or Hamptons style home, or those who love subtle pops of blue, this table lamp is a fave with that tactile grid texture. And can you believe it's only $35!
Buy it online from Freedom here.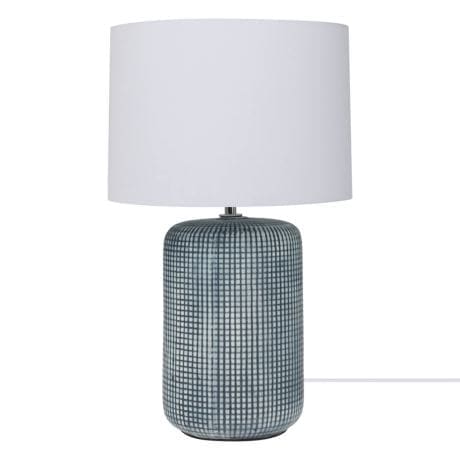 5. Antique brass finish floor lamp
If there's one type of lighting I struggle to find, it's a floor lamp.
So often these are just plain ugly. And when you do find one that's stylish, it generally costs a fortune.
But this brass and glass floor lamp from West Elm looks fab, instantly adding a luxe feel to your space — and at under $300, it's a steal!
Architectural design with organic finish, this pendant is as sleek as it is sexy.
Use a single pendant as a bedside light or in a desk nook, or cluster several to make a statement over a dining table or staircase.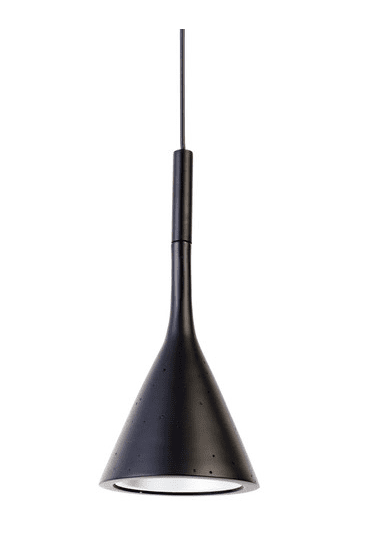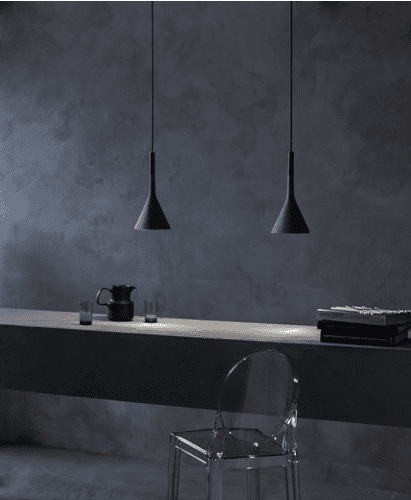 Not at all like a typical floor lamp, this minimalist black LED lamp with black marble base emits a beautiful vertical glow — and it's even dimmable.
Perfect for lighting a corner of the room, I love this lamp for a bit of mood lighting and for adding design-edge to a space.
Curves are having a big moment in interiors, from curved cabinetry to curved furniture and of course, more rounded lighting too.
This wall sconce is too cute not to share, and it's available in black, mint or white so you can find a colour to suit your space.
From mid-century modern to hotel luxe style interiors, this light is a fab choice that is getting 5/5 star reviews online.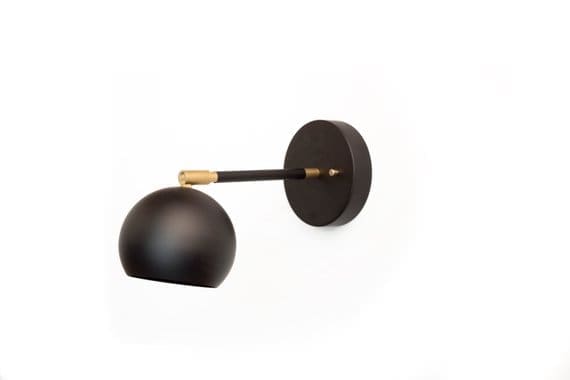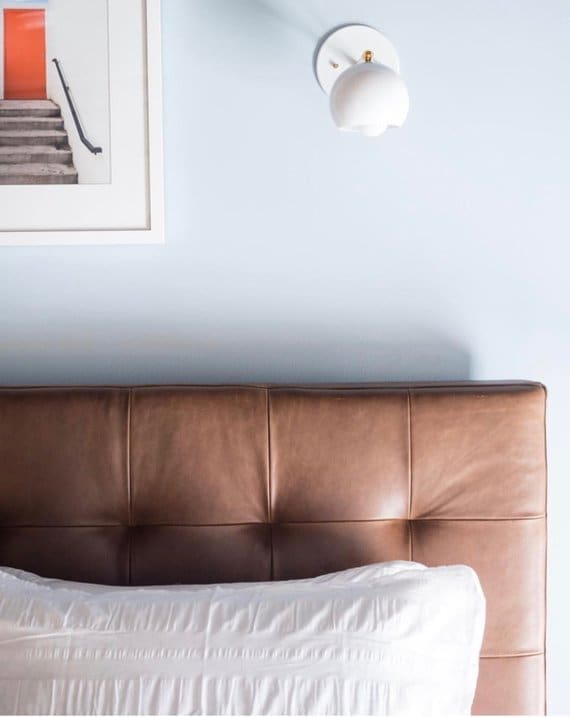 Similar to the striking beaded chandelier hanging over the dining table of Lana's forever home, this one from The Block Shop comes in at a fraction of the cost!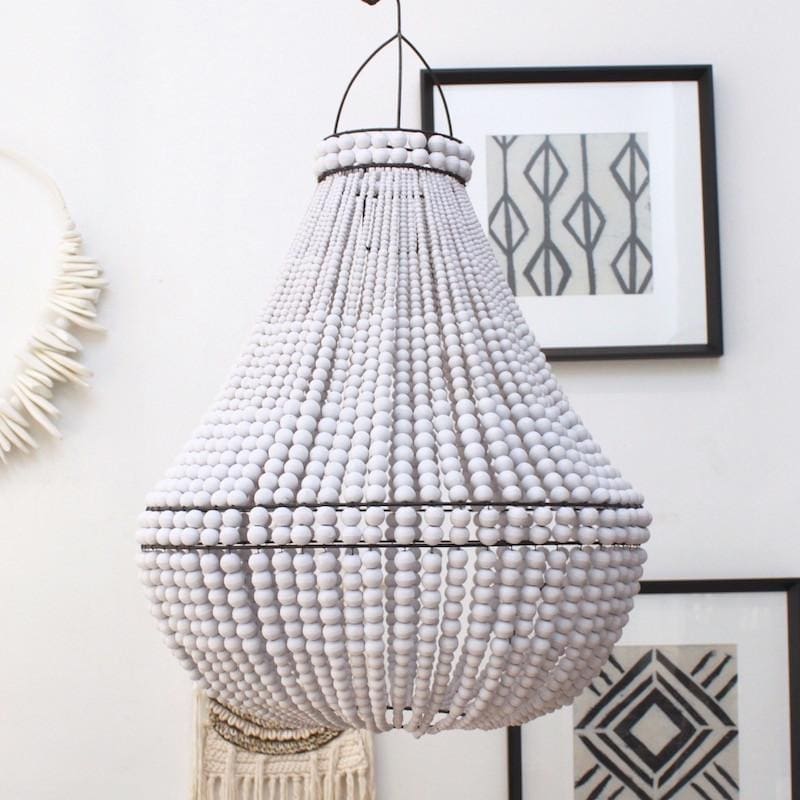 I just love glass ball feature lights — so much so that we recently rounded up 7 of our favourites.
A new one I've discovered is this counterbalance pendant. Just imagine the beautiful yet understated impact it would have over a dining table?!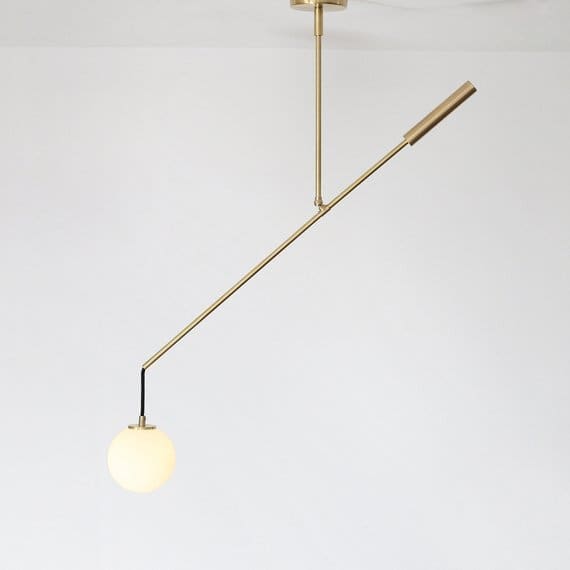 Did you find a light to love on the list? I'd love to know if you decide to buy one of these or have you found any other stylish yet affordable lighting? Please link to them in the comments below so we can all check them out!
If you're looking into lighting for your home, it's also worth reading James' tips on creating a lighting plan (this guy has a degree in Illumination Science for goodness sake and knows everything there is about creating a well-considered lighting plan!), his top tips to lighting a bathroom, as well as my lighting and electrical things to consider when building.