There's a good reason paint is one of our favourite renovation products — it's super affordable, easy to use and can completely transform a space in next to no time! If your front entry is looking a little drab or you're looking for a way to refresh your home, painting your front door is an easy weekend project. To inspire you, we've curated 31 fabulous front doors in all 7 colours of the rainbow (plus grey and black)!
Thinking about painting your front door? Find the perfect colour in our painted front door inspo gallery. Also, be sure to check out our tips on how to paint like a pro here before you start your project.
Related article: Stylish handles to refresh your interiors or update tired furniture
Related article: 10 most common renovation mistakes and how to avoid them
Yellow front doors
From highly saturated tones to barely-there-pastel yellows, it's hard to deny the instantly uplifting impact of this colour!
Yellow creates a bright, cheerful and warm first impression. We love the pairing of yellow with charcoal greys and blacks for a modern entry.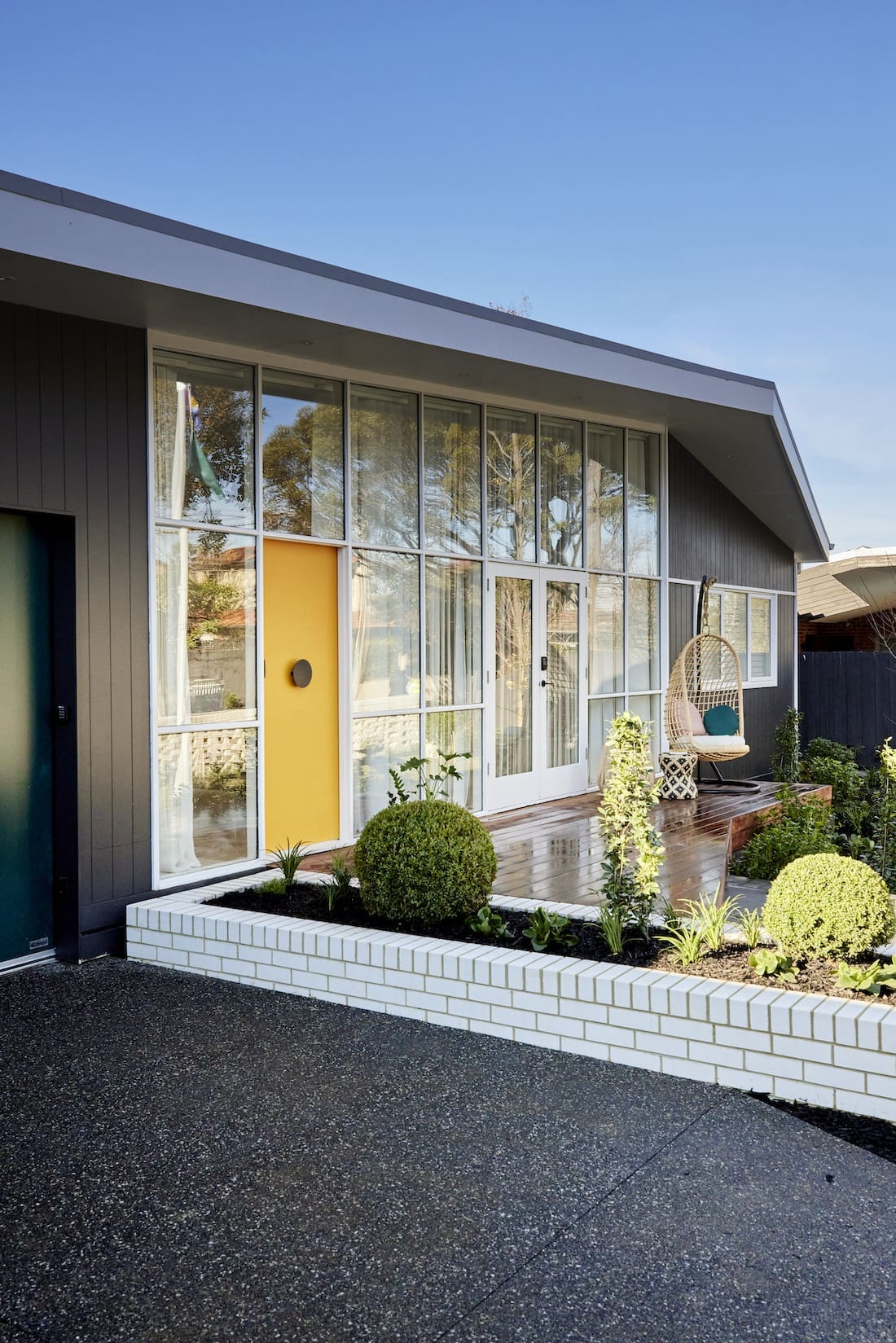 Orange painted entry doors
Orange is a powerful colour that won't be for everyone… but if you want to create a strong statement, it's an energising and vibrant colour that suits every style from ultra modern to glam and even Palm Springs!
You can also opt for more peachy tones, like that fabulous door we spied on our tour of Bilinga Beach Abode.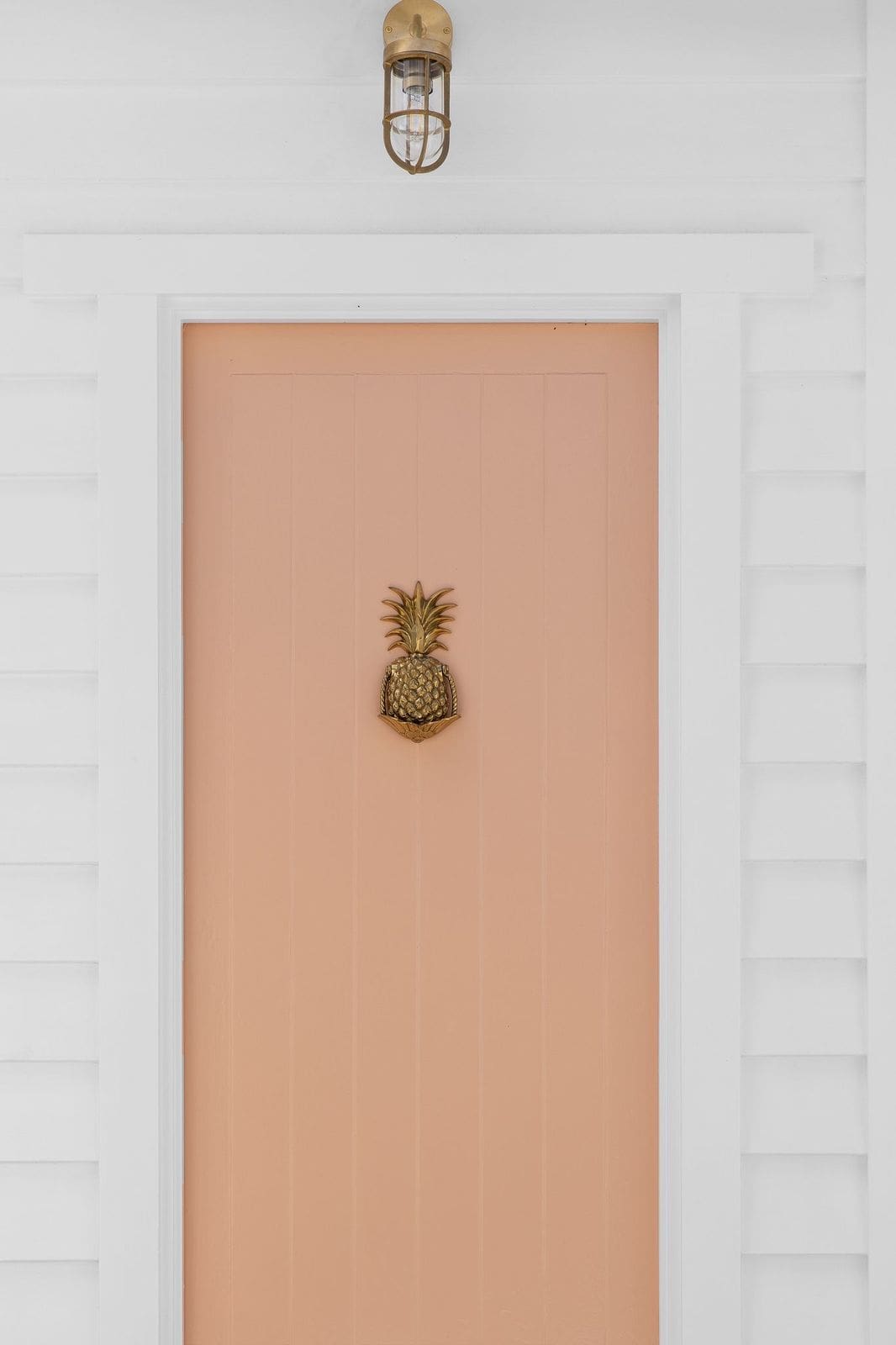 Pink exterior doors
Pink is the ultimate colour of femininity. Ranging from ultra soft blush tones to hot fuchsia, you're sure to create a romantic first impression with a pink door.
Pair it with gold or brass hardware and a hanging flower planter for an extra punch of pretty.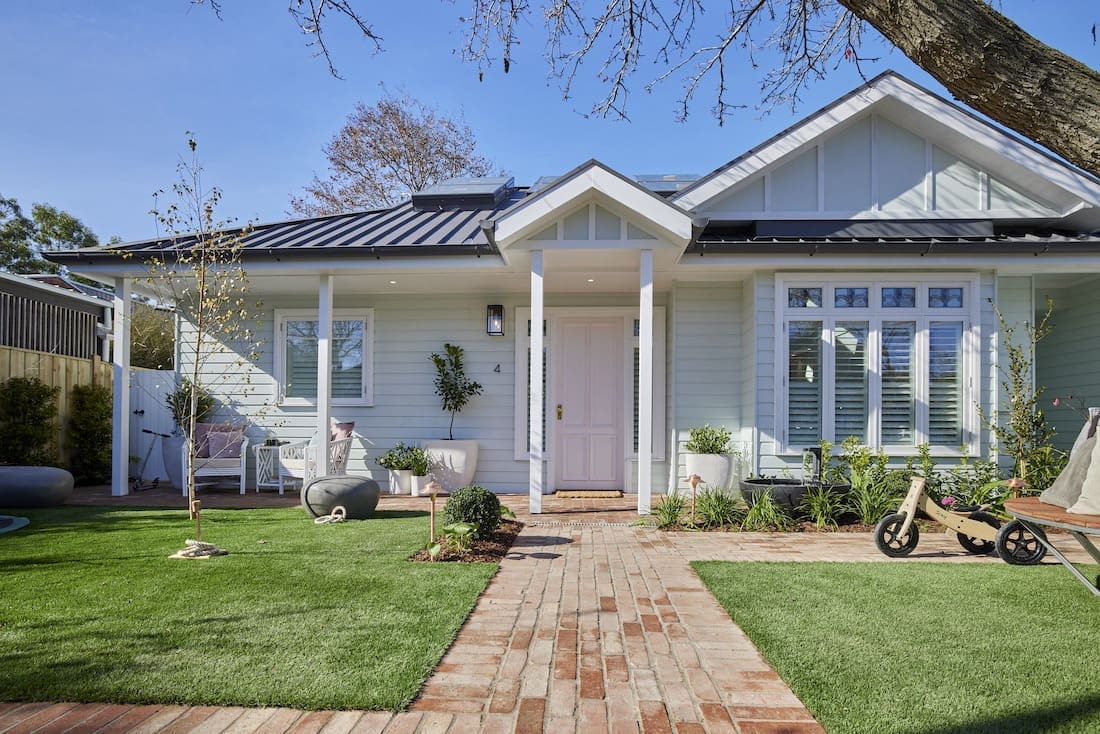 Red entry doors
Red is the ultimate power colour — it manifests feelings of love, warmth, comfort and passion.
In Feng Sui, a red door draws chi (positive energy) into the house. It is the entry point for abundance and opportunities, and is also said to be the lucky colour.
Purple front doors
If you want to create a rich and luxurious feeling, definitely opt for purple. It's known as the colour of royalty and is also associated with spirituality.
Pale lavender tones have a relaxing effect while strong, saturated tones are energising.
Blue painted entry doors
Blue is known as the most calming colour in the spectrum. It represents security, orderliness and tranquillity and is often used in areas where a calming effect is required. A blue front door is also said to have good Feng Sui.
From powdery blue tones (like the colour we painted Bonnie's front door below) through to dark navies, it's hard to resist this colour!
Green exterior doors
Whether you pick mint, sage, emerald or forest green, or another shade entirely, green is a beautiful colour for a front door. It represents balance and is considered to have a refreshing and revitalising effect.
That door with the floral wreath totally has our hearts!
Grey and black entry doors
Possibly the most popular colour in interiors at the moment is grey. It's a fabulous neutral that has a grounding effect, and works well with almost all exterior cladding.
Black is a powerful colour. When softened with other colours it can create the ultimate style statement. Sophisticated and classy, black front doors are always a winner!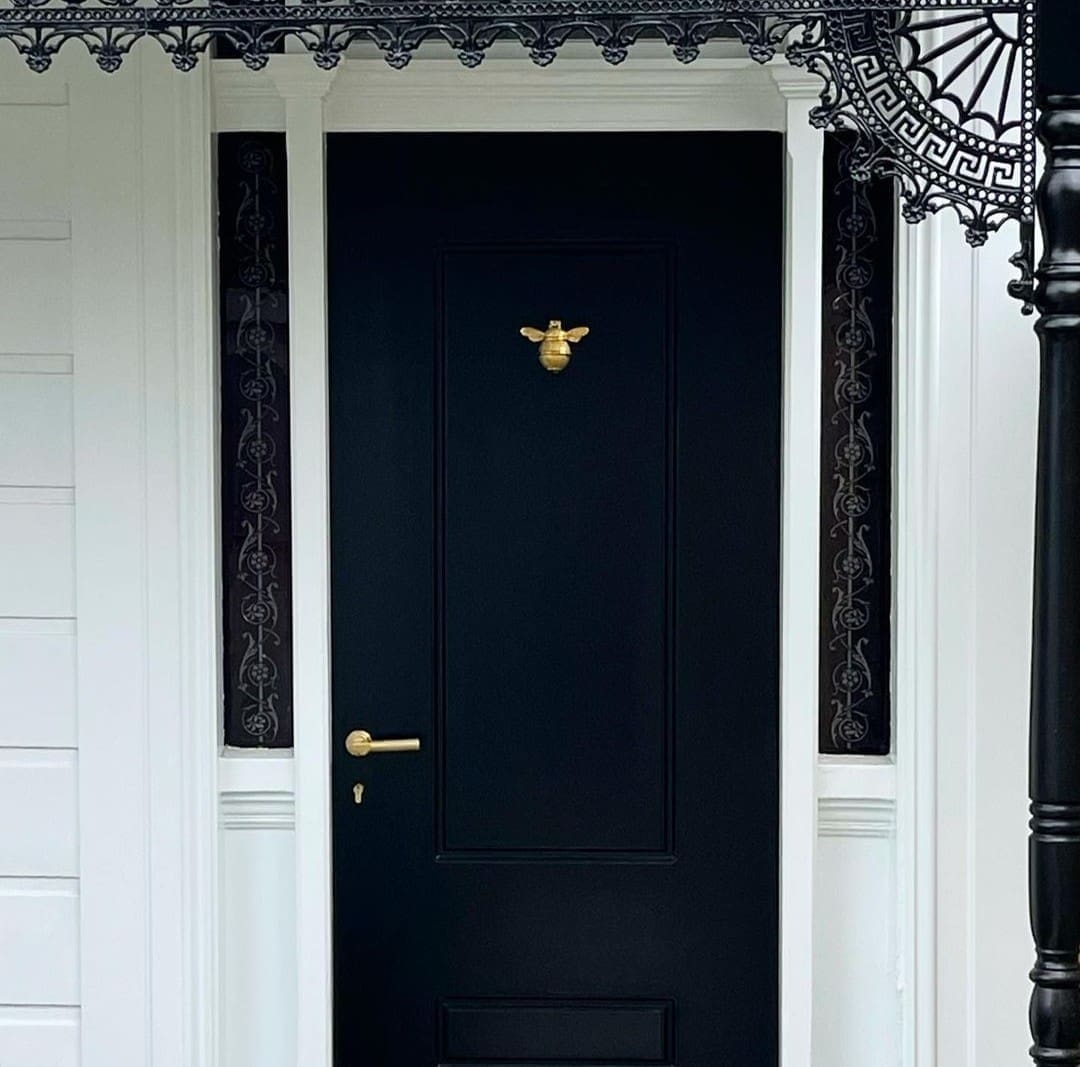 Have these fabulous front doors inspired you to repaint your door? What colour will you pick? Tell us in the comments below!
This article was first published in July 2018 and has been updated with new information and images