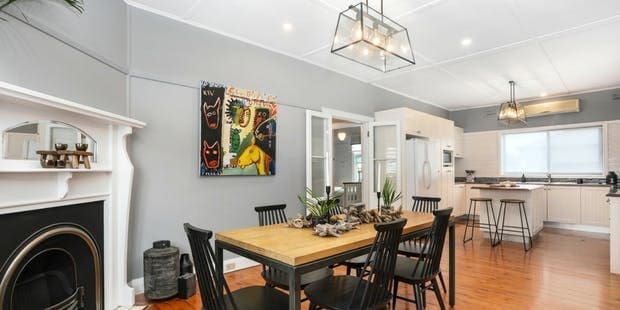 Supported by Bluethumb
If you want to add more colour and interest to your home but worry about painting feature walls or investing in colourful furniture and décor that may date quickly, take a cue from Shaynna Blaze on this season of Selling Houses Australia and opt for bold artwork instead.
Original artwork doesn't have to cost the earth. In fact, it can often be just as affordable as prints if you know where to shop, such as at Bluethumb Australia's largest online art gallery.
From light and airy bedrooms to dark and moody dining rooms, Shaynna shows us how artwork can set a tone and make a statement — without dividing buyers. Let's take a closer look at some of the spaces she's tackled.
Related article: 10 Australian abstract artists to discover and love on Bluethumb
Related article: The bold and the beautiful: A chat with artist Samantha Hobbelen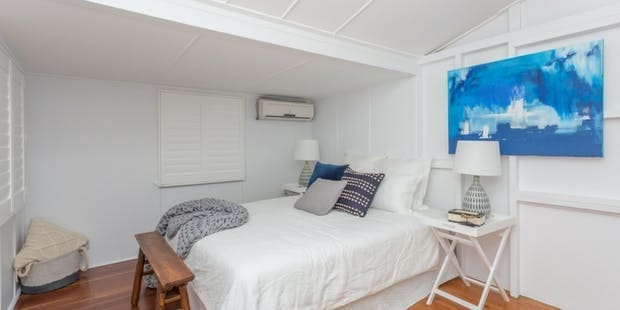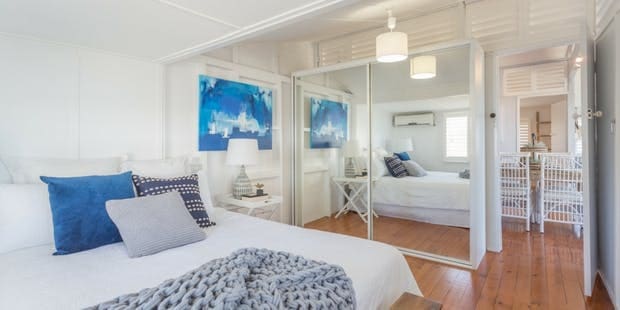 Beach house
Shaynna was tasked with renovating this beach house on a shoestring budget and had to address damage, including mould and mildue-covered walls, as a priority.
This left little in the budget to furnish the interiors so she opted for minimal styling and added a big pop of colour with an original artwork by emerging artist Jennifer Whiteley. Can you believe that large-scale artwork cost under $400?!
She then picked up on colours in the artwork to form the colour palette in the bedroom with shades of soft grey and a bold blue velvet feature cushion.
See more of this transformation on Lifestyle here.
Aussie home with an English pub
With a totally different style and mood, we love how Shaynna brought an edgy and somewhat industrial feel to this traditional home (complete with an English pub!) that was once suffering from a bad case of colour-overload.
Take the Joey Taouk artwork out of this dining room and you have a rather neutral, and dare we say it boring, space. But that's exactly what Shaynna intended to do in this renovation — simplify the colours and patterns to restore a sense of order and calm throughout the house.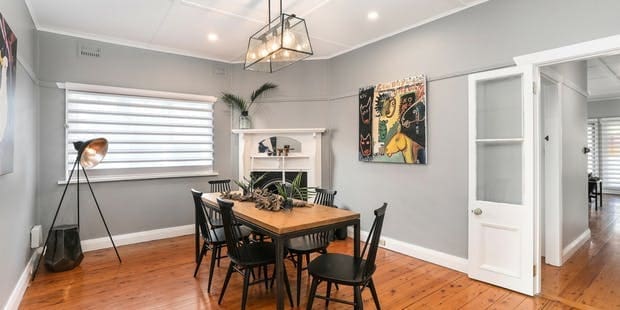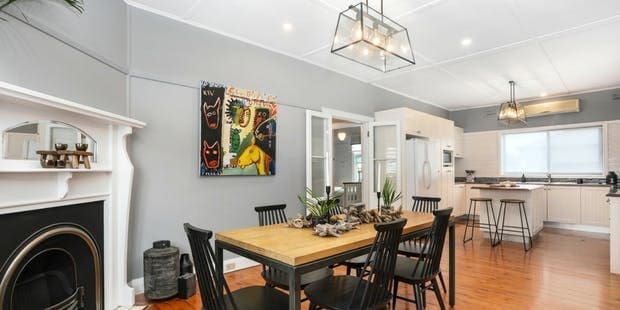 It's not just adult spaces that benefit from artwork though. In this same house renovation, Shaynna sourced a sweet penguin artwork by Erin Hale on Bluethumb for the teen bedroom.
See more of the before and after photos on Lifestyle here.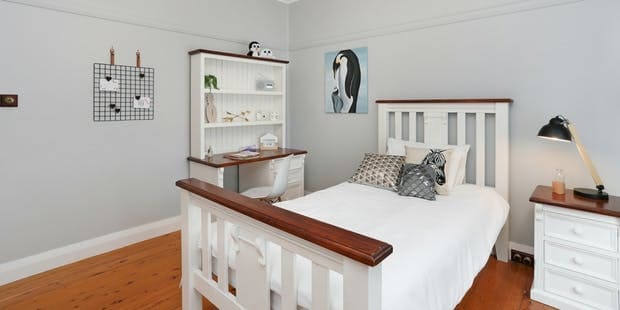 Church renovation
This church renovation was an absolute showstopper and the hero for us was that oversized abstract artwork by Kat Las.
Shaynna's challenge in this renovation was to maintain the character of the historic building but bring in a modern element that would appeal to a broader buyer pool.
She did this by retaining the original features, including detailed timber work, but added a bold black feature wall where she hung the Kat Las artwork to really make it pop. In other spaces, she brought in more modern furniture and even quirky décor.
See more of this renovation on Lifestyle here.
Has Shaynna inspired you to consider adding some original art in your home? If so, here are our top tips to get it right.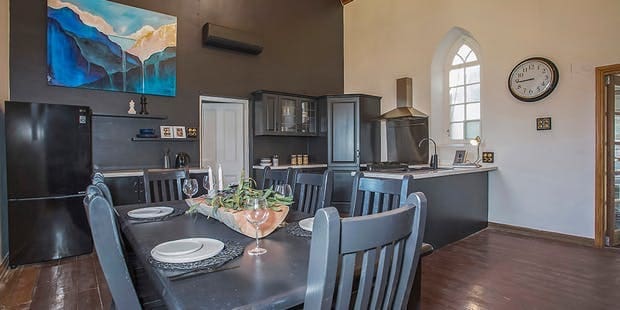 Tips to buying artwork
1. Your money will usually go a lot further when you buy from an emerging artist and the team at Bluethumb unearth their favourite new talent each week here.
2. Just like picking a rug for your home, size and scale is important. Consider the space you want to display the artwork before you buy and make sure it won't overpower or be lost in the space.
3. Once you find the right art piece, consider drawing out 2-4 colours from the artwork to form your colour palette for the rest of the space. For example, you could add pops of colours with cushions, smaller décor or even the cover of a book.
Image credit: all images via Lifestyle
Buying original art surpasses trends and is one of the few investments that appreciate over time. You can browse Australia's largest online art gallery Bluethumb here.