Woohoo, I'm so excited to share my laundry renovation reveal with you!
In case you missed it, my old laundry wasn't really a laundry at all — rather just some cabinetry along one wall of my garage. My garage was a dumping ground of things and where I mad most of the DIYs so this would always spill into the 'laundry' section of my garage. It just wasn't a nice place to be and it certainly didn't create a great first impression if people entered my house through our side entrance.
Related article: Designing the ultimate laundry, all the tips and tricks you need
Related article: Luxury laundry inclusions you'll want in your next laundry!
I was lucky enough to receive a new LG Twin Wash washing machine which was the catalyst to finally do something about this zone in my house — an opportunity to turn one of my biggest building regrets into a space I love. It may sound funny to redesign a laundry for a washing machine but this isn't a regular machine — it's technically 2 washing machines in 1 (a large front loader as well as a washer drawer for smaller loads and delicates), has a steam function for gentle but deep cleans, and a stack of other features. You can check out my review of it here.
So I started planning and created this mood board of the look and feel I wanted to achieve.
Once I had a clear idea of what needed to be done, I organised materials and trades and got started. Here's a peek at the progress if you're interested in looking back.
Aaaaand here is my new look laundry!!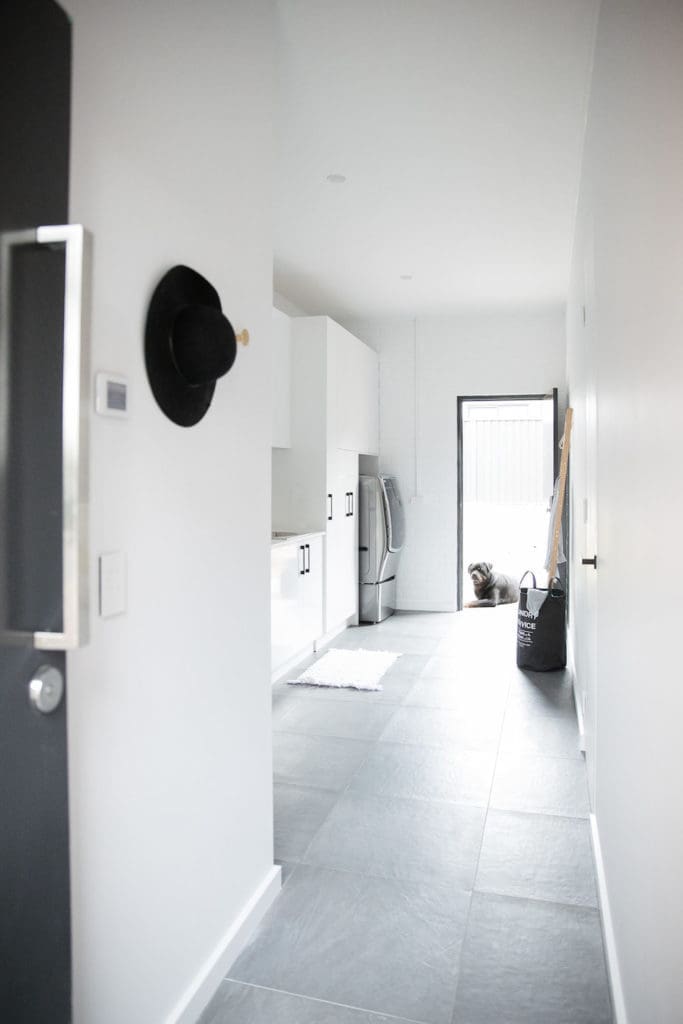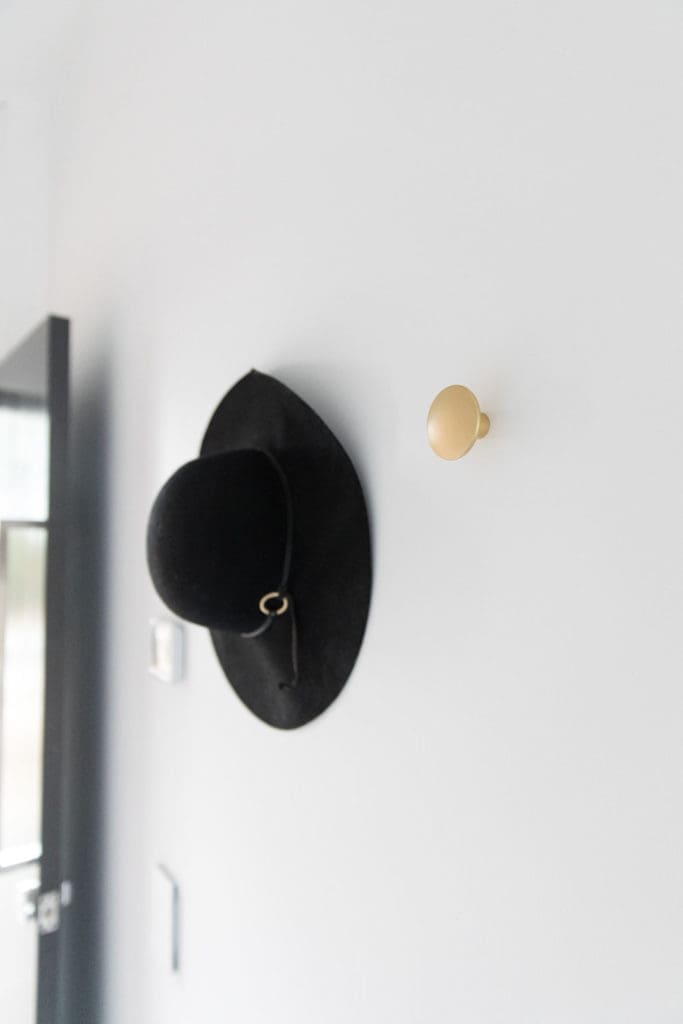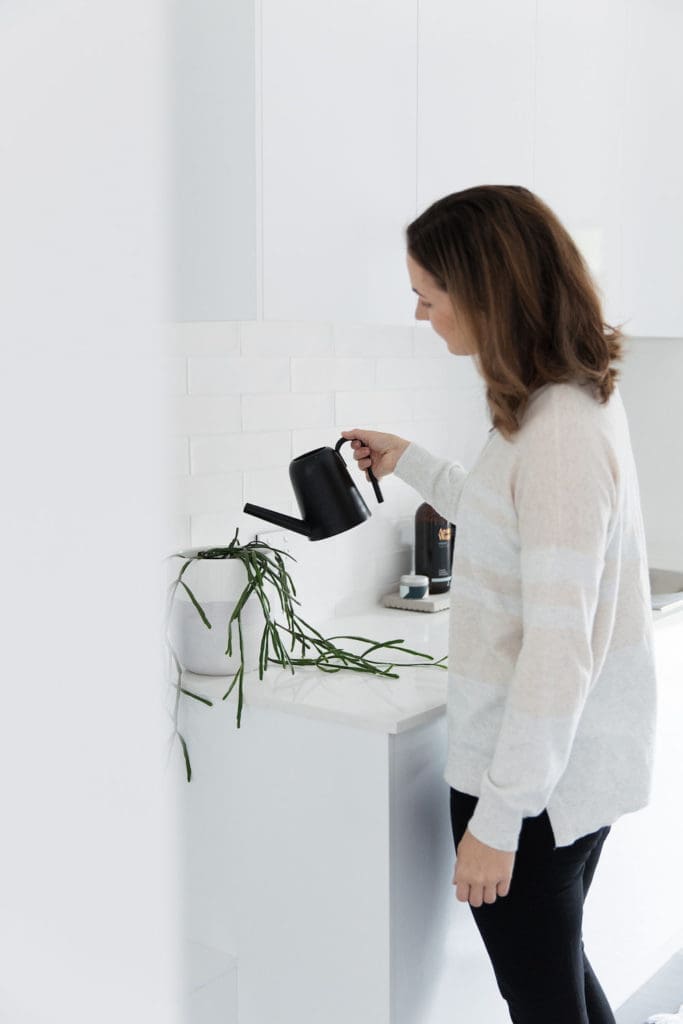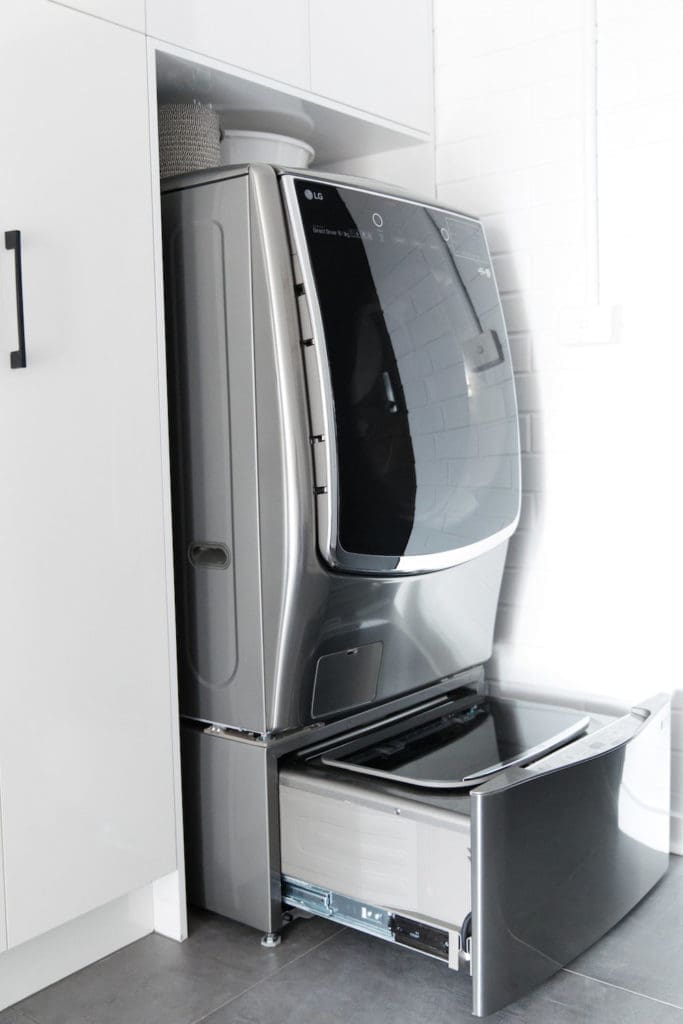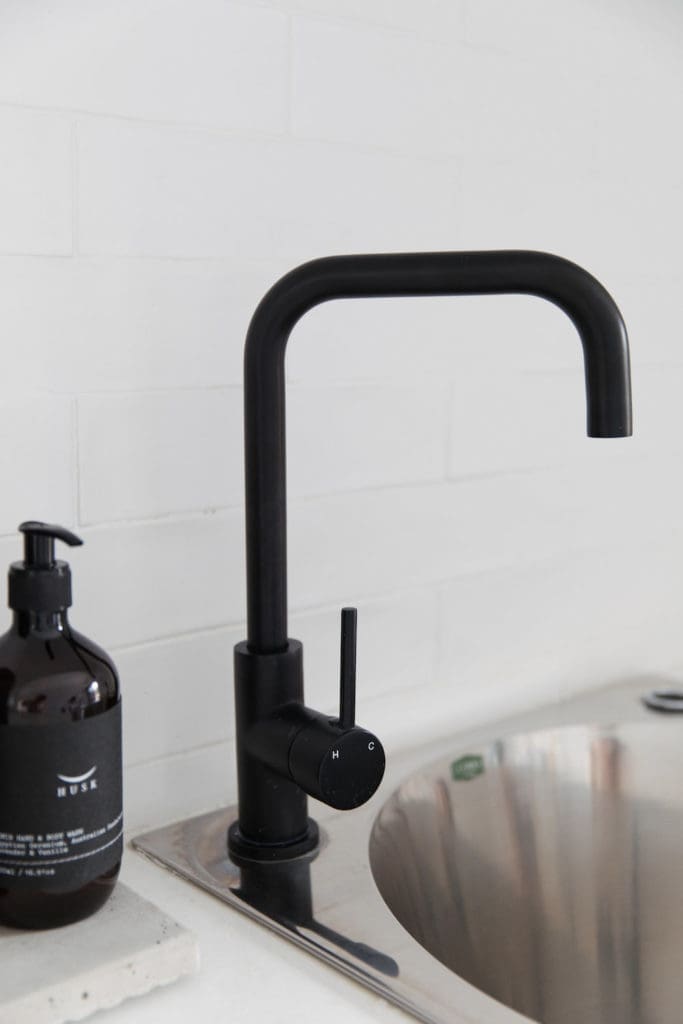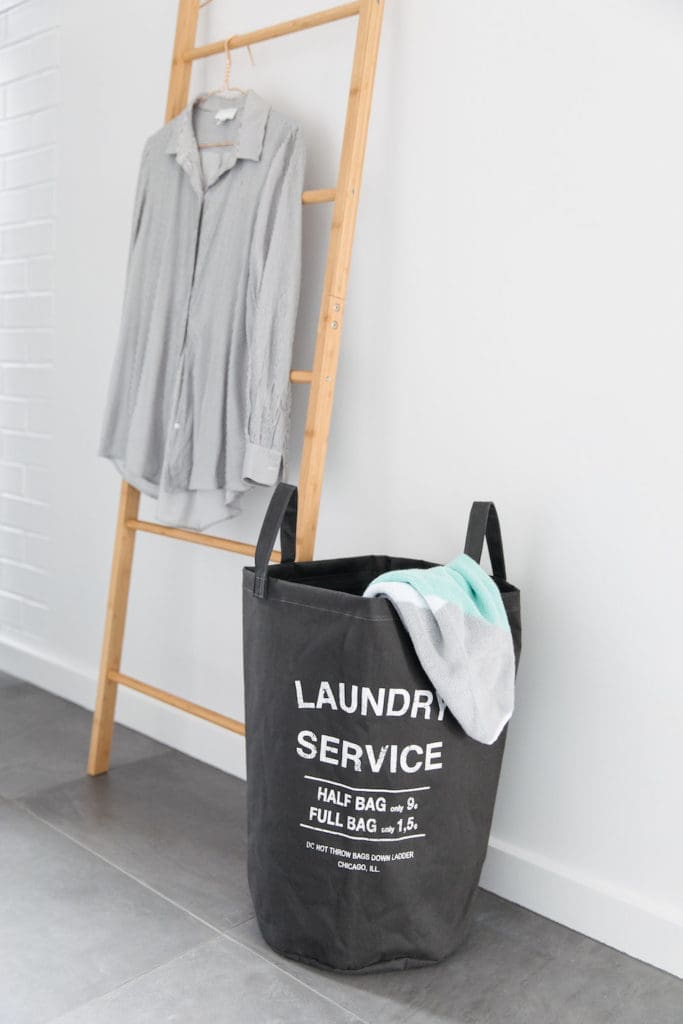 The reno
The changes we made in here are:
re-configuring the cabinetry and getting an additional cabinet made for around the washing machine so there is a full wall of in-built cabinetry rather than 2 sections with a washing machine in the middle
laying a large 600 x 600 grey resin-look tile over the old concrete slap
putting up a wall to divide the garage (which still fits 2 cars) from the laundry
painting, including painting the red brick white
replacing the old chrome builder's tap with the matte black spout
adding a small bench seat by the door to the dining area where we can put on shoes
adding some accessories like brass hooks, round mirror and laundry decor.
I also purchased a large oak frame so I can hang some artwork closer to the entry door (just need to find the right piece) and this will add a little more colour to the space.
I've already got ideas of further improvements for down the track… I'd love a large skylight as there are no windows, and I plan on adding more cabinetry along the new wall where I can have large pull out hampers and a hanging rail… but these are very much 'nice to haves' and for now I'm so happy that I have a proper laundry!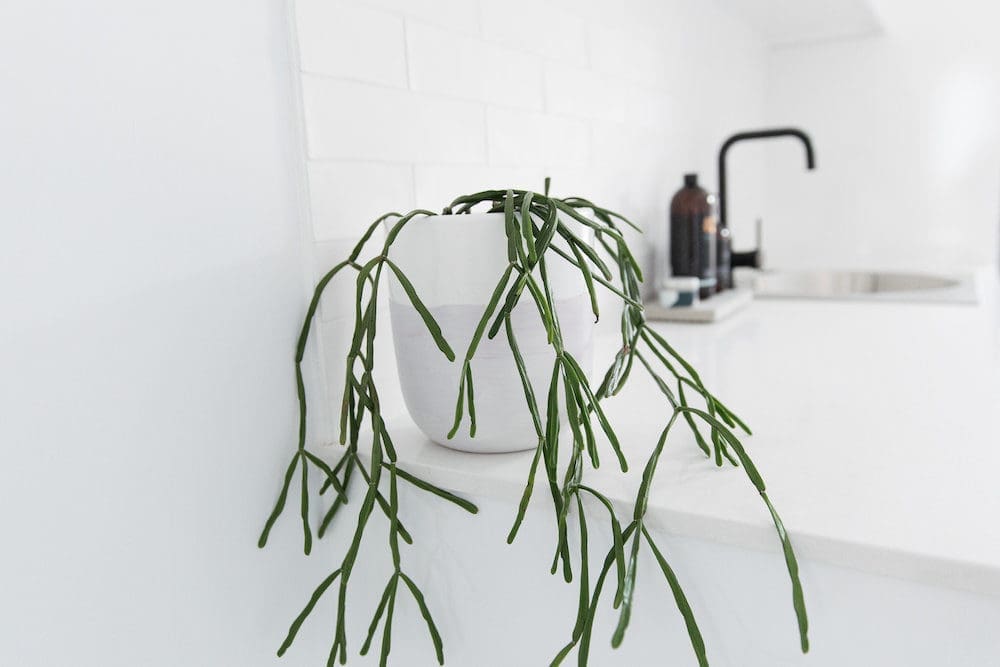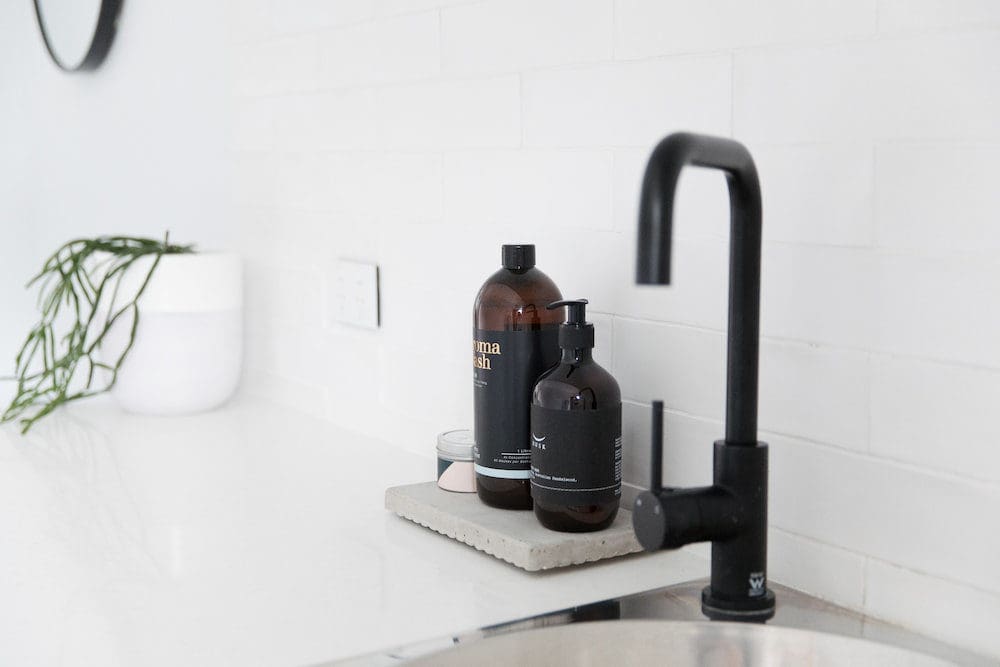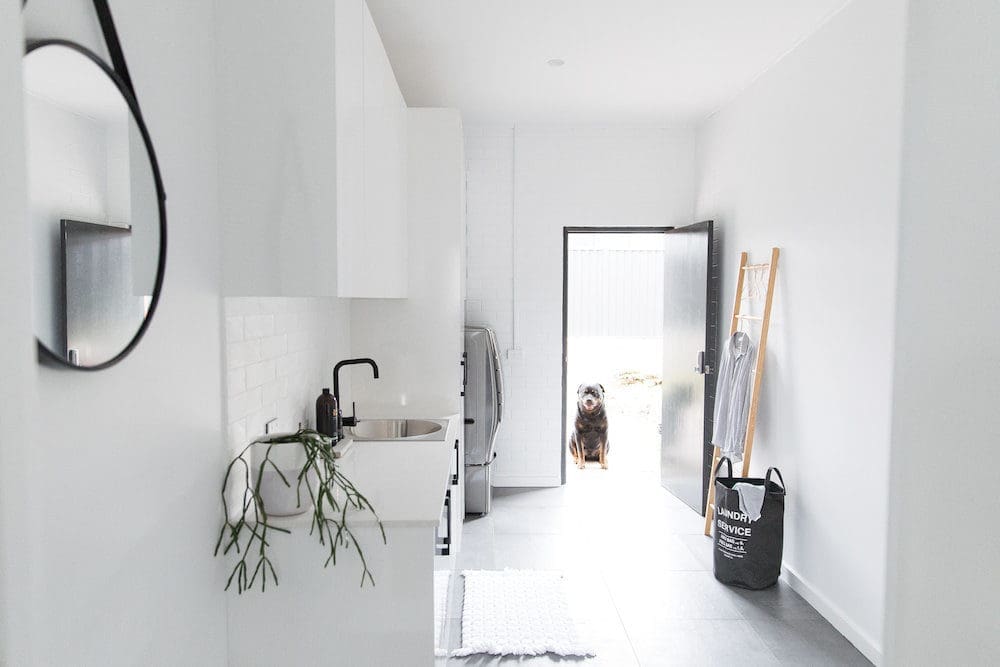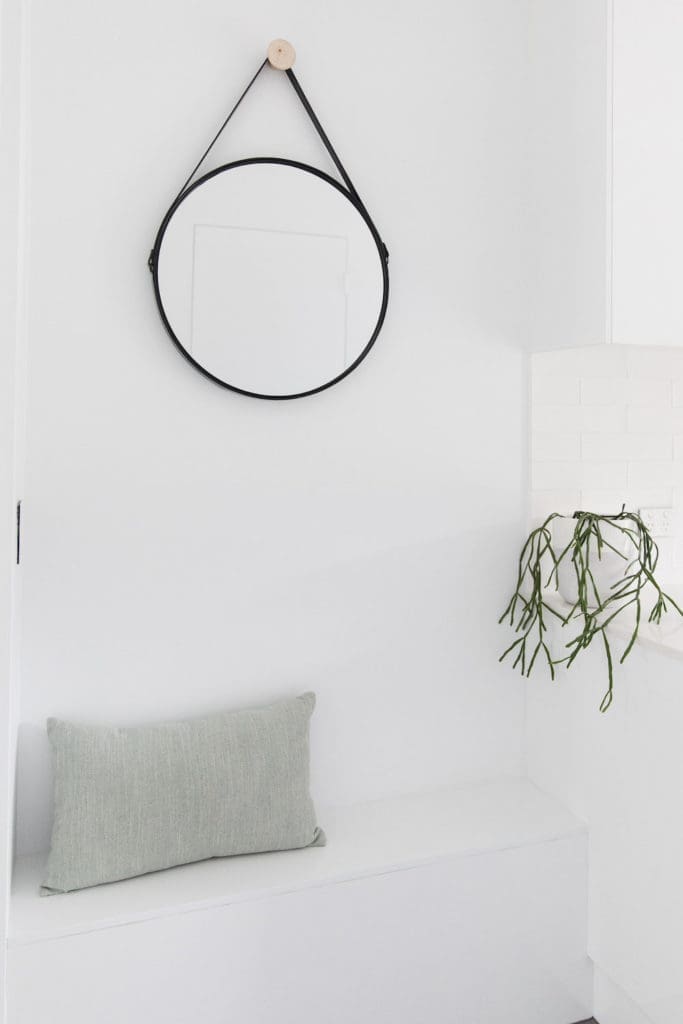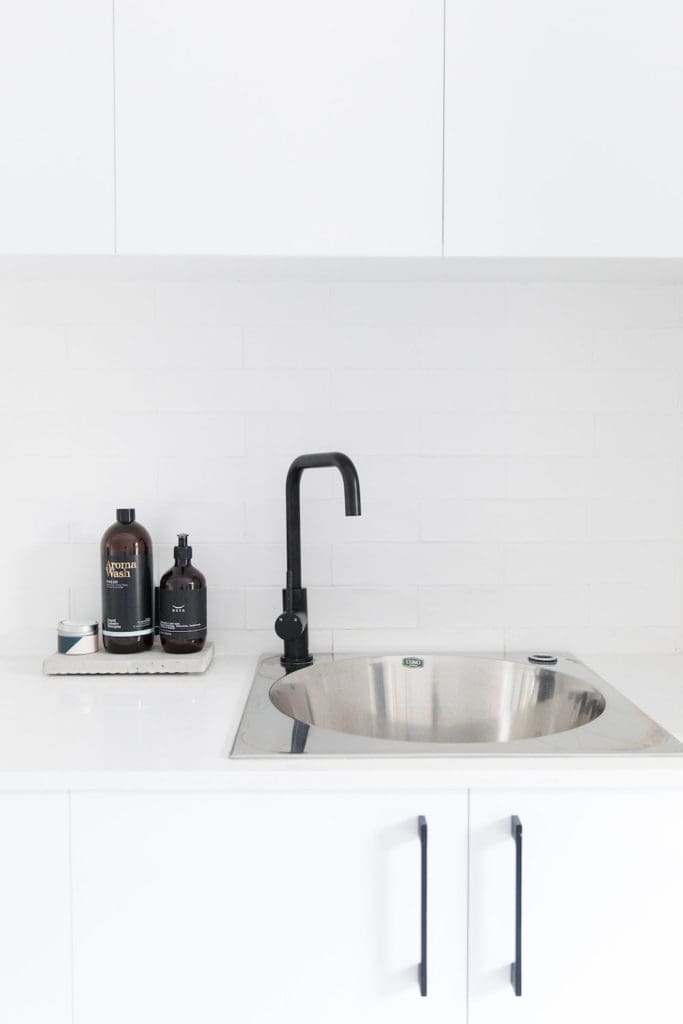 Photography: Thorson Photography