Here at Style Curator we love the Scandi style and so too do many of our readers who write to us all the time to say that's what they want to see more of on the blog.
How can you achieve a Scandinavian interior style? While we have featured countless Scandi-inspired rooms, we wanted to put together a guide to help you achieve this look in your own home!
Related article: Do you know what your interior style is? Take the quiz!
Related article: Zakkia Scandinavian-meets-Bondi homewares
1. Start with a clean slate
A common theme of all the fabulous Nordic homes we love is their simplicity. From the home of Nina Holst at Stylizimo to Jennifer at A Merry Mishap, you'll notice less really is more.
It's not easy to declutter your home which is why we recently asked Cat of simplifyme to share her top 7 tips to help you get started!
Strip your room back to basics to achieve a blank canvas that you can begin layering with furniture and décor.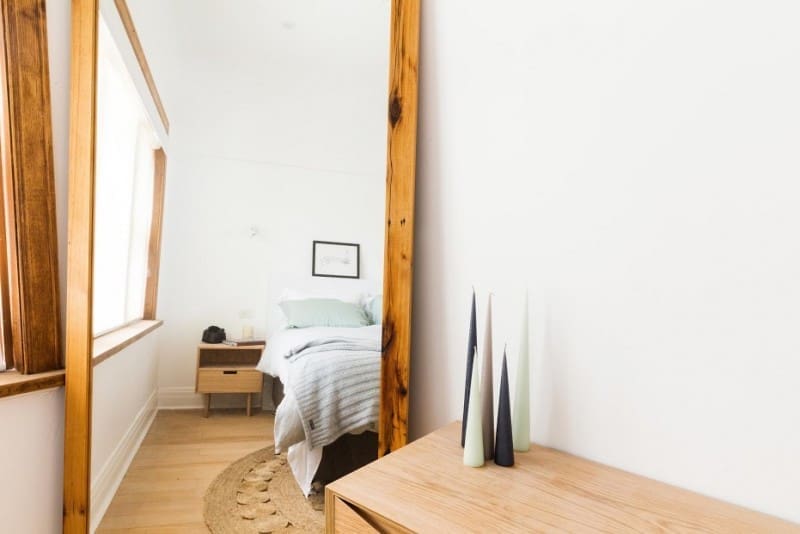 2. White walls
We know, we know… painting can be such a pain! But if you really want to commit to the Scandinavian interior style, you won't regret giving your walls a fresh coat of paint. Check out our quick video here for tips to paint your walls like a professional.
Bright white with occasional grey feature walls seem to be the recipe for success.
If you've ever selected white paint before, you'll know there's no such thing as just 'white paint'… Warm whites, cool whites, undertones of green, yellow or blue… It can all be a bit much but we've got tips to help you select the right white paint. Our hot pick for a Scandinavian style is Greyology 2 from Haymes.
Shop the look: Scandi interior style
3. Clean line furniture
Now that you've got your foundation right, it's time for the fun to begin.
While many of us don't have the luxury of buying all new furniture, it's a good idea to look at what you've got and can work with and what really needs to go.
Anything clean line, simple, timber or with light upholstery is generally workable — you'll be amazed at what a new throw and fresh cushions can do for a sofa — but if you notice any pieces that are too heavy or dated, you may want to look at selling or donating them to make way for one or two new statement pieces.
Hans Wegner, Alvar Aalto and Arne Jacobsen are all iconic furniture designers and one or two of their pieces would be a sound investment. Or for more affordable options, there's a huge range of online furniture stores that have a wide selection of Scandi-style furniture, such as Zanui and Interior Secrets.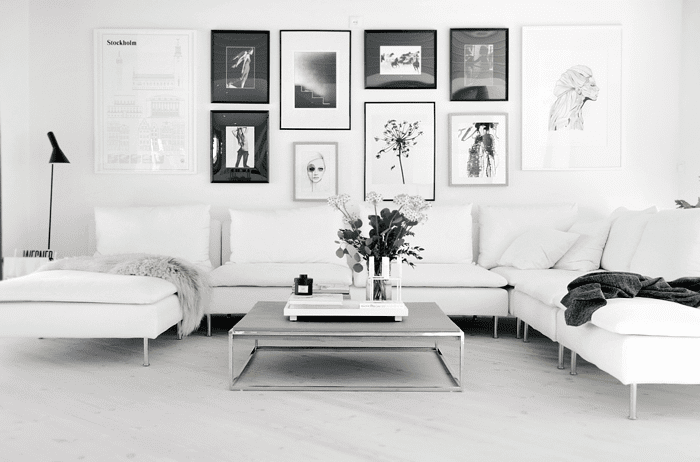 4. Layers, layers, layers
Once you're set on your furniture, add interest and warmth through layering. Sheepskin or natural material (linen, cotton or wool knit) throws and cushions in various textures are a must!
The best Scandi interiors mix up the textures of layers to create interest — think cowhide rug, linen throw, knitted cushions, sheepskin and maybe even a velvet cushion or two.
5. Black and white wall art
Whether it's a map of a foreign city, large typography piece, black and white photography or graphic artwork, it seems black and white wall art is another staple of a Scandinavian interior. You can also attempt to make your own black and white artwork following our simple tutorial here.
Rest artwork against a wall, along a shelf or hang a cluster on the wall, there's no one way of doing it right!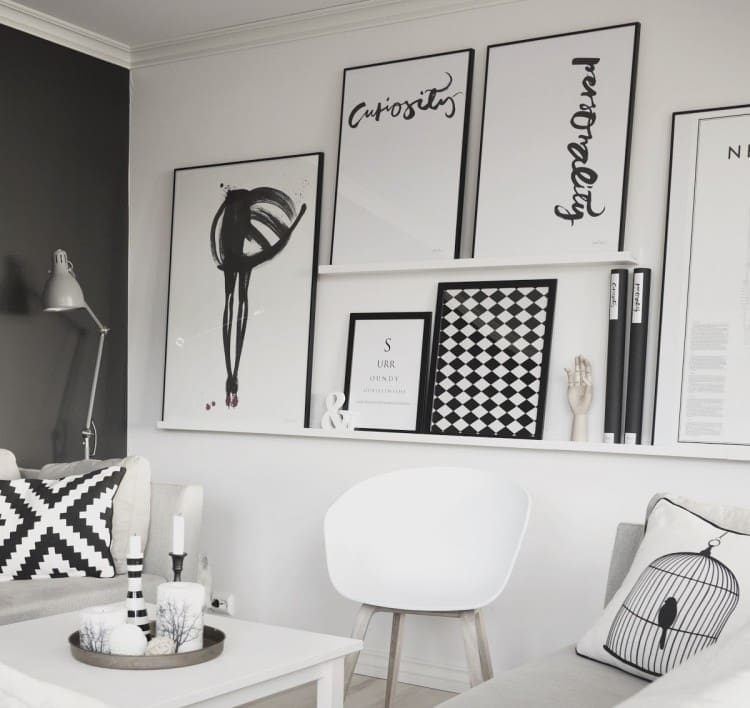 6. Geometry
Look for décor and soft furnishings that play on geometry. The Kubus candle holder, Himmeli pendant light and grid print bedding are just some of our top picks!
7. Soft splashes of colour
While blacks, whites and greys dominate Scandi interiors, they're not all monochromatic.
Blush pinks and icy blues, muted greens and even yellows all suit this style — what's important is to keep it restrained, adding colour through cushions, throws, rugs and decorative pieces.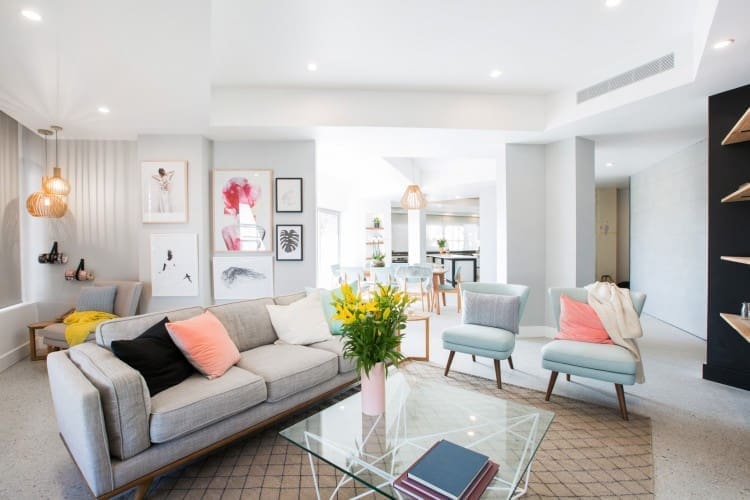 8. Timber accents
Light, natural timbers are another must-have in a Scandi interior. You may already have timber accents in your home with exposed beams or timber shelving.
If not, look at adding a few pops of timber — it will add warmth and an organic texture — such as a wooden stool or the oh-so-popular timber and leather strap shelving.
9. Bring in the greenery
It's rare you'll see a Scandinavian interior without an indoor plant. Perhaps it's because of the climate or maybe just because they've got great style!
We are hands down the worst at keeping indoor plants alive which is why we recently shared our top 20 hard to kill indoor plants.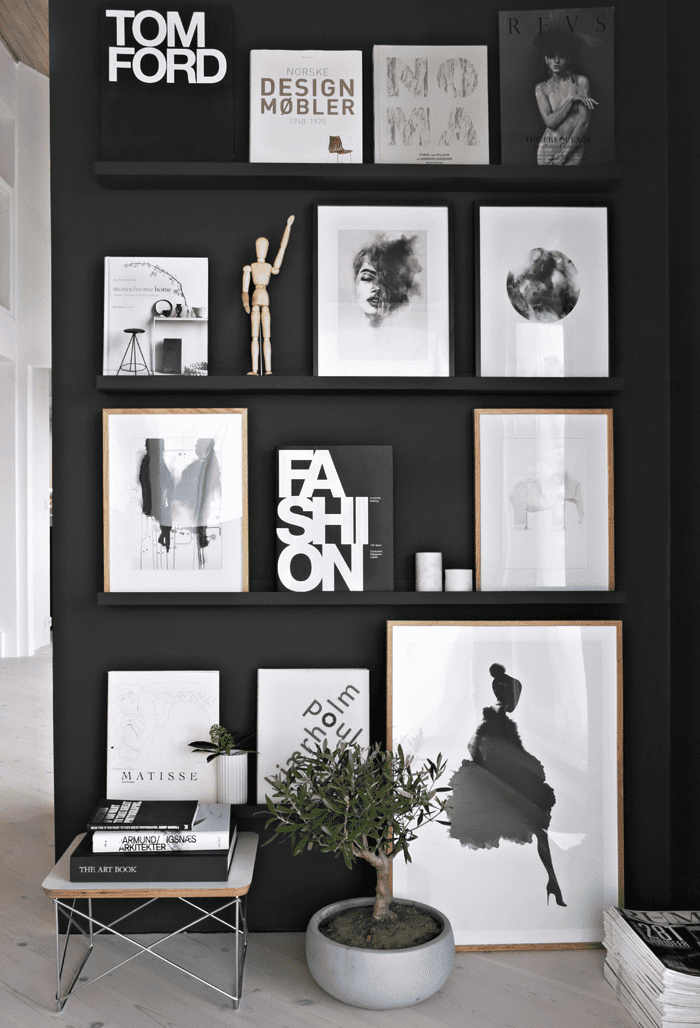 10. Light it up
Floor lamps, table lamps, candle holders and loads of natural light — look at any way you can bring light into your home!
There are so many Scandi lighting options available — from exposed bulbs to intricate timber pendants, droplet lights to grasshopper floor lamps — you'll be sure to find options to suit your personal style. We've curated 10 of our favourite floor lamps from luxe to less.
11. Simple window treatments
Keeping with the theme of light, you want to allow as much natural light as possible into your Scandi style home.
Look at your window treatments and take action if necessary! Do you have heavy box coverings above the windows or perhaps peach velvet curtains? Get rid of them and keep all window fixtures simple, modern and minimalistic. We've got tips to selecting the right window treatment here.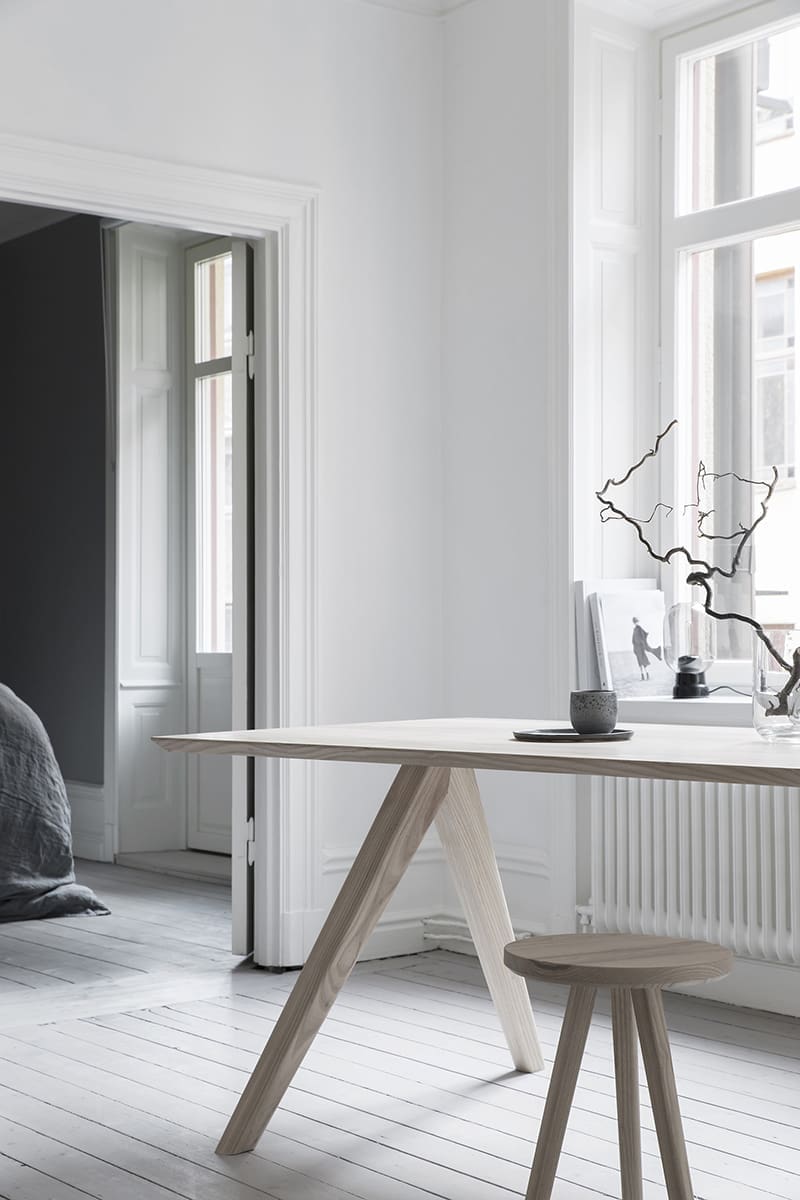 12. Floor rug
As you know the Scandi style is all about layering and this applies to the floor too. Few Scandi rooms are without a floor rug (you'll even see them in the kitchen!) so look at what works in your space.
Perhaps a black and white geometric rug or chunky wool knit? Read Julia Green's tips for buying a rug before making the investment though.
13. The final edit
We started with a reminder about keeping things simple and now that you've come to the end of creating your Scandinavian interior, it's time to do a final edit.
Have you gone too far? Added too much? Do all the colours work?
Less is more so look at removing any pieces that don't work or make the space feel cluttered.
There you have our top 13 ways to achieve a Scandinavian interior style. Will you try this guide to makeover one of your rooms? Tell us how you go in the comments below!
Shop the look: Scandi interior style
Disclaimer: This article was first published in December 2015 and has been updated with new images and information. It contains some affiliate links. This means, if you purchase an item we may receive a small commission on the sale of that product at no extra cost to you. We promise we only work with brands we know, love and trust.