Whether it's staying cool in summer or warm in winter, keeping up to date with your aircon maintenance will have it running in top form. With a few simple maintenance tips, you can keep your AC running smoothly and efficiently regardless of the extreme temperatures outside. Too often we put off maintenance of appliances but doing so can avoid costly repairs or system failures… which always seem to happen when we need them least!
So continue reading for our top tips for optimal air conditioner maintenance and keep your home at a pleasant temperature year-round.
Related article: The best window coverings to insulate your home: Keeping your home warmer in winter and cooler in summer
Related article: Candle crush: 7 of the best summer scent candles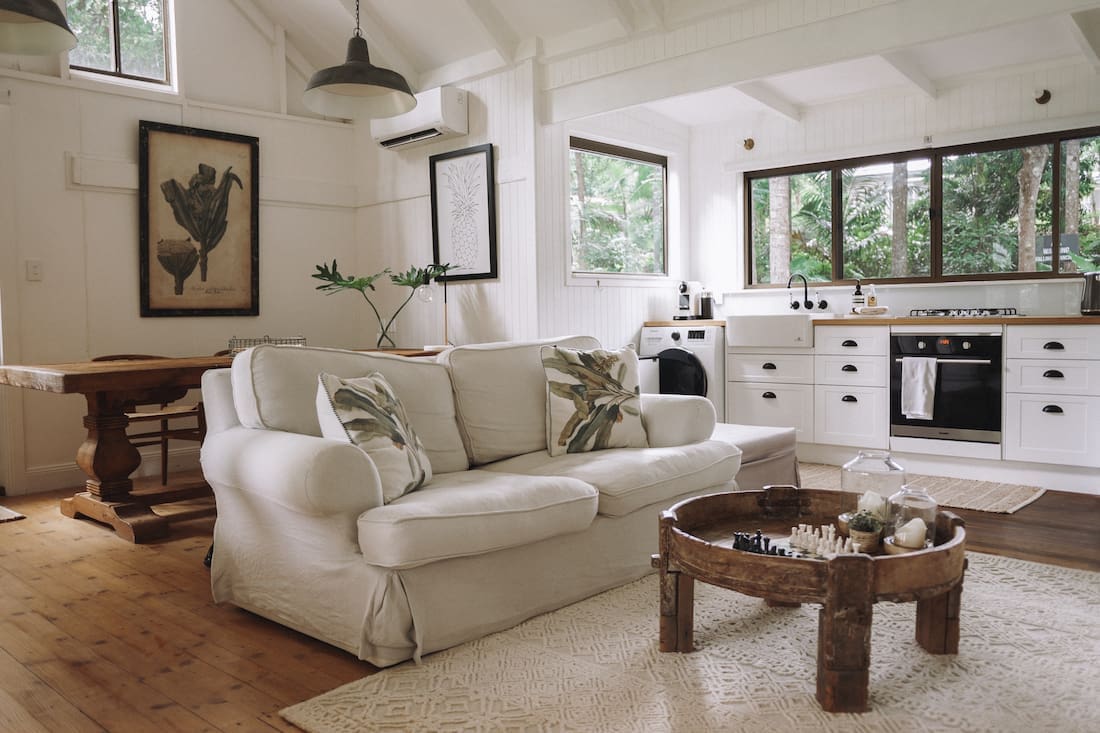 Change the air filter regularly
Without a doubt one of the simplest (and cheapest!) things you can do is to change your air filter regularly. Air filters vary from model to model, it may be a filter within your unit or if you have ducted air conditioning, you may have a larger filter over a vent. Do a quick google search of your air conditioner and you'll quickly find the answer to where your aircon filter is located. Then you just have the small task of cleaning it or changing it over.
When an air filter is clogged up, it restricts airflow, making your system less efficient. It will have to work harder to chill your home down, resulting in higher energy bills and equipment wear and tear. So, if you want to keep your AC system running effortlessly, change or clean the air filter once a month during peak season.
Clean evaporator and condenser coils
Evaporator and condenser coils play a key role in cooling as they absorb heat from your home's air. They must be kept clean to operate efficiently, or you may experience inadequate cooling and increased energy bills. To keep them running smoothly, wipe down the coils with a damp cloth once every month or two. You can also check for leaks, cracks, and other damage to the coils. By doing this, you will avoid air conditioning repairs in the future.
Keep debris away from the outside unit
Have you ever wondered why keeping debris away from your air conditioning system's external unit is so important? Debris-like leaves and grass clippings can cause significant issues if wedged in the fan blades. They can clog the blades, hinder airflow, or even completely stop them from working. A faulty air conditioner in summer is a nightmare. Fortunately, you can avoid this problem easily by installing a fence or barrier around the external unit. This is also a great tip if you have a large dog that may jump on your air conditioner (which happened to Gina when her Rottie Arnie broke their external aircon unit!). So, invest a few minutes in securing your air conditioning system and avoid costly repairs.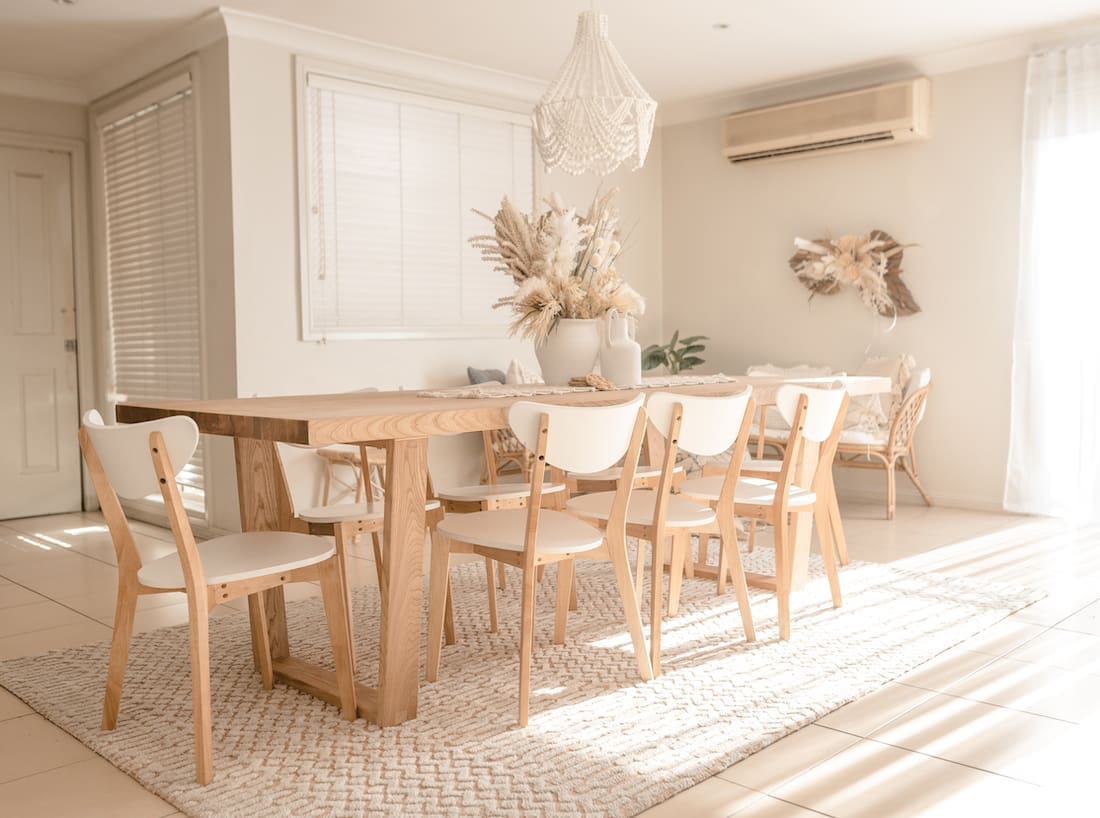 Check and adjust the refrigerant level
Keeping your AC running smoothly can be a hassle, but it's crucial for staying cool and comfortable during hot summers. One of the most essential things you can do is to check and adjust the refrigerant level. If the refrigerant is too low, your AC can overheat and break down completely. Certainly something we all want to avoid! To prevent this, have a professional check and adjust the refrigerant level at least once a year. This simple maintenance task can save you from costly repairs and keep your AC running optimally all summer.
Inspect air ducts for leaks or blockages
So, you've got your trusty AC unit buzzing away, keeping you cool during those hot summer months — but have you thought about the state of your air ducts? If these tubes are blocked or leaking, your system may not circulate chilled air properly. Not only that, but these issues could also be causing other complications. That's why it's crucial to have a professional inspect your air ducts every couple of years to see any issues before they become major. Don't let your ducts block your chill-out time.
Ensure all moving parts are properly lubricated
Do you know that annoying sound your AC makes when it's running? That could be a sign that your system needs some TLC. Keeping all of your AC's moving parts lubricated is crucial. This includes the fan blades, motor, and other components. If you don't oil or grease these parts, friction will damage your system. So, take the time to check on your AC's lubrication levels during regular maintenance checks. Your ears (and wallet) will thank you when you have a silent AC running smoothly on even the hottest summer days.
We hope these maintenance and repair tips for optimal air conditioner maintenance help you keep cool in summer and warm in winter. As we've covered in this article, regular maintenance is essential to maximising efficiency and reducing costly repairs. Do you have any other tips to keep your system running at peak performance? Post them in the comments below.