An award celebrating the best creative talent from around the world — we'll get behind that! The Etsy Design Awards, or #TheEtsies, is Etsy's first-ever global award program, honouring the work of creatives and showcasing the best of the best on this fab platform.
Selected from thousands of entries around the world, there are 160 global finalists in the running to win an epic $15,000USD grand prize or major prizes in the categories of Inventive Decor, Signature Style, Festive Celebrations, Earth-Friendly, and Creative Collaborations.
If you haven't already discovered Etsy, it's a global marketplace for unique and creative goods. You can find everything for the home including decor, furniture, art, lighting and so much more (not to mention fashion, beauty products and plenty of other non-home products). It's not all handmade either, there are vintage items and specialty goods to be found.
Related article: 5 fabulous ceramic artists on Etsy
Related article: Valentine's Day gift ideas handmade with love
Gina regularly shops from Etsy and it's where she bought handles for her dresser upcycle, a pendant light for her powder room, and some of the crystals in her home office.
Because we know you love shopping for original items from real people too, we've shared some of our top picks below or you can click on the button to browse through all the finalists.
Minimalist vases by Nicole Novena
We have a serious obsession with ceramics and the organic shapes of Nicole Novena's work are so dreamy. Perfectly thrown and then intentionally altered, this collection celebrates imperfection.
Lighting by Yuval Tzur Design
Trying to find interesting, beautiful yet affordable lighting is a real struggle which is why Gina turned to Etsy to find some of the feature lighting in her home. These new handmade aluminium pendant lights are ultra-cool and available in 8 colours and a range of sizes so you'll be sure to find one to suit your interior.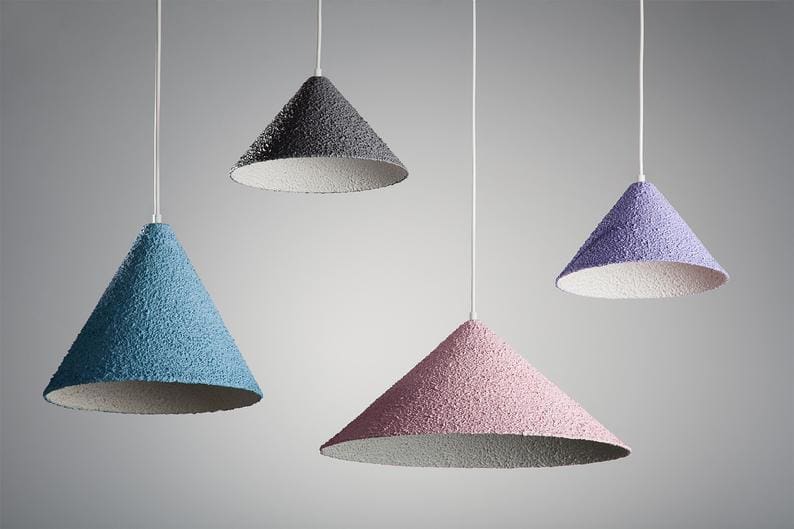 Arch liquor cabinet by House VH
In case you missed the memo, arches are trending in a big way in interiors and this handmade liquor cabinet made of Baltic birch wood celebrates this form. You can hang the bar by itself or arrange it with any number of KARVD panels as shown below.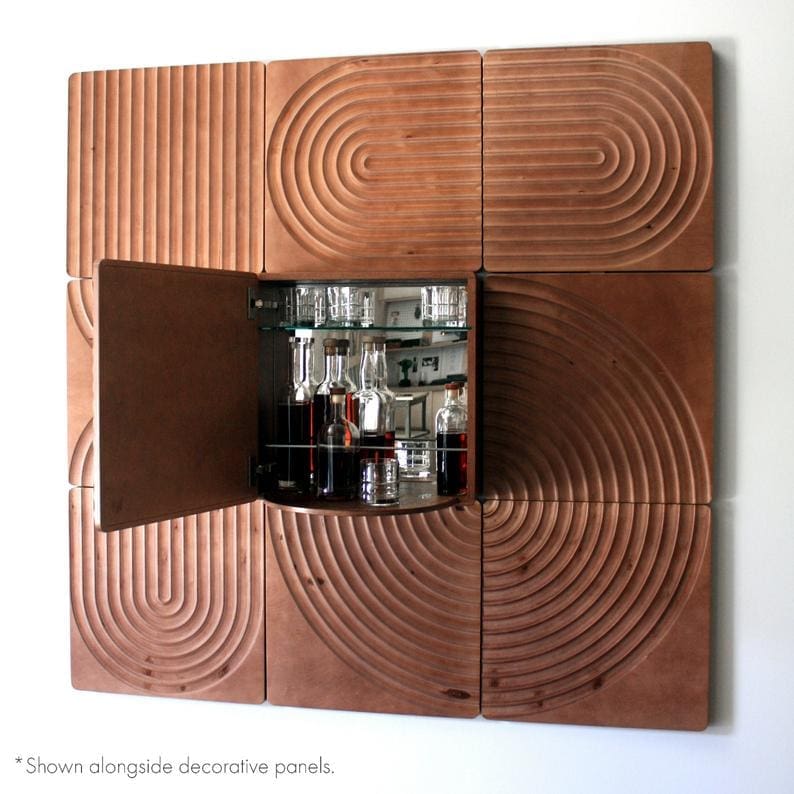 Geometric planters by Collage Crafting
Add a beautiful, soft yet architectural object to your home with these geometric planters. Handmade in Canada, these have got to be the most stylish concrete planters we've ever seen!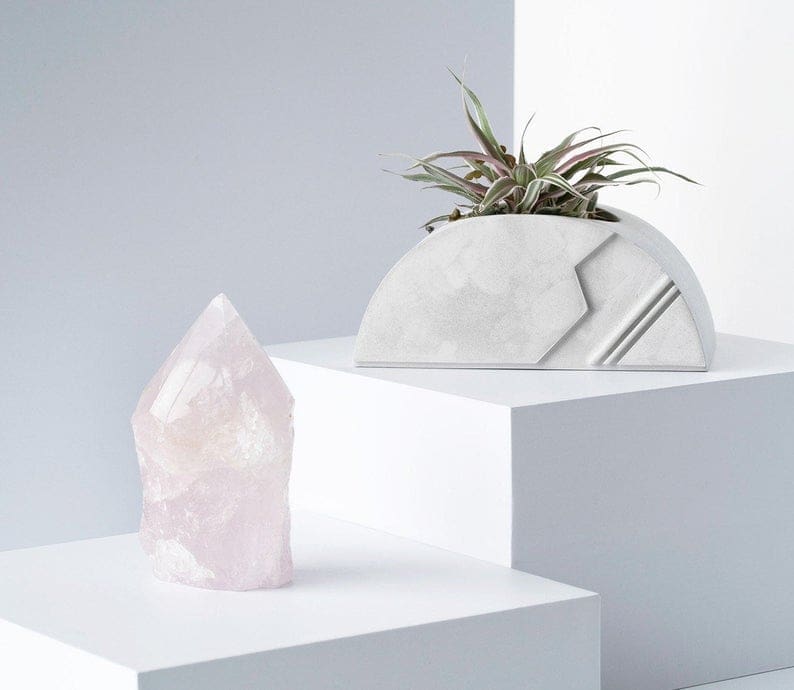 Rustic tableware by Wurzel Welt Raum
Based in Germany, we adore the tone and speckled glaze of these naturally earthy plates and tableware. Made of burning black clay, the edges are rugged but not sharp.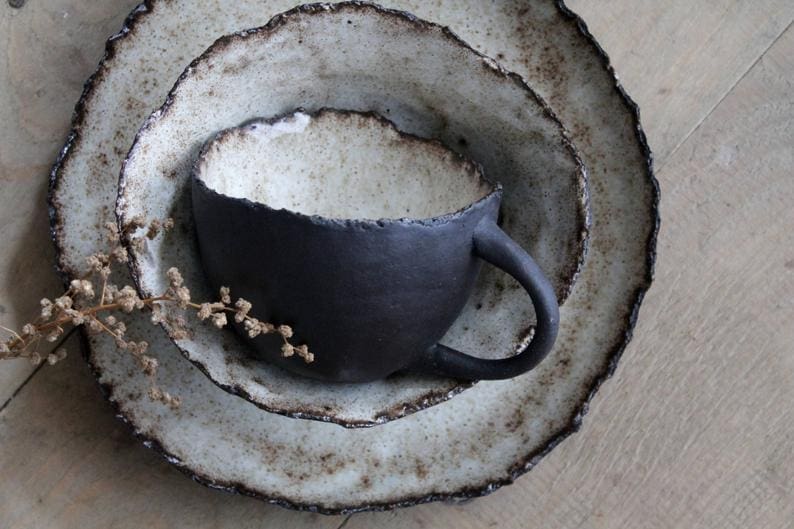 Block print quilt by Kari by Kriti
How colourful and fun is this block printed quilt?! Using a palette of deep red, salmon pink and ochre, it combines a mix of floral and geometric prints that are hand stamped with care.
Shop textiles by Kari by Kriti here
Bamboo plates by Tramake
From the Earth-Friendly category of the Etsy Design Awards are these fab terrazzo pattern dinner plates made of bamboo. Dishwasher safe and durable, these are perfect for everyday use — especially if you're feeding little people because they won't smash!
Eco table lamps by Ted Zukuri Atelier
Also from the Earth-Friendly category, we had to feature these origami style table lamps made from banana plant trunks. Some people are surprised to hear that banana plants aren't trees, they're actually the largest herbaceous plants in the world. After fruiting, banana trunks usually die but this French company recycles the trunks to give them a second life, transforming them into these beautiful lampshades!
Disclaimer: This post contains some affiliate links. This means that when you click on a link and purchase something from that site, we may make a small commission at no extra cost to you.