Tomorrow is International Women's Day — a day that's all about creating a better working world, a more inclusive, gender equal world — and to celebrate we're shining a spotlight on 7 creative women who inspire us.
Trusting in yourself enough to back yourself and follow you creative passion takes a lot of bravery, especially in our society where we're often encouraged to take the 'safe' road.
Each of these women has contributed so much and we hope their stories of success inspire you.
Related article: Cheery and playful designs from Soleil Studios
Related article: Explore the stunning artisan hand printed textiles by Walter G
1. Sara Lundgren
The founder of Zakkia homewares, Sara has taken her 'creative side project' and turned it into one of the most recognisable homewares brands in Australia. Simple forms in beautiful materials such as glass, concrete or brass (and her latest collection of terrazzo) partnered with on-point styling and clever marketing have created a recipe for success. And while we've noticed mainstream stores try to imitate her products, the real deal are made ethically with high quality materials by partnering with local artisans.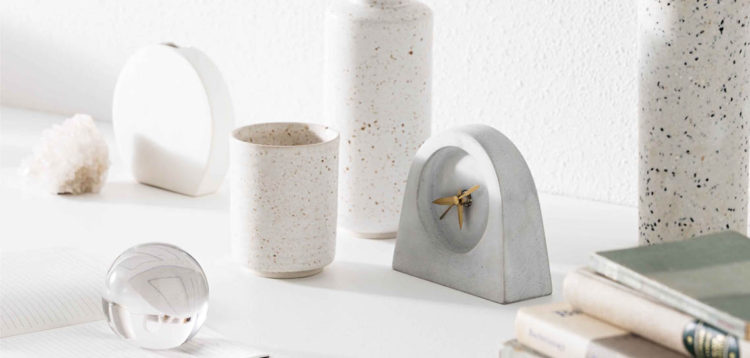 2. Annie Everingham
Since we interviewed Annie almost 3 years ago, she has gone from creating digital wall prints and greeting cards that she sold at local markets to establishing herself as one of Australia's hottest emerging artists with exhibitions in boutique 'destination' stores across Australia including Fenton & Fenton in Melbourne and soon Jumbled in Orange.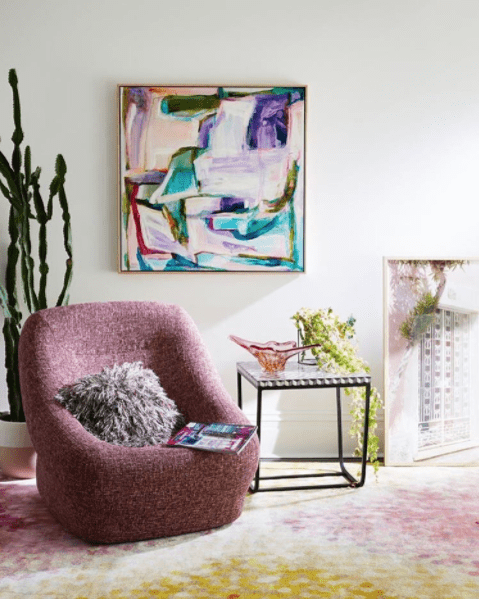 3. Bridget Bodenham
From a 40 foot shipping container in her backyard overlooking the bush of Hepburn Springs, Bridget is firing up her kiln to produce some of the most highly sought after ceramics in Australia. Her gold lustre, speckled ceramic vessels have attracted a cult following and her resume of comission work includes Hotel Hotel and NGV Design store. Impressive.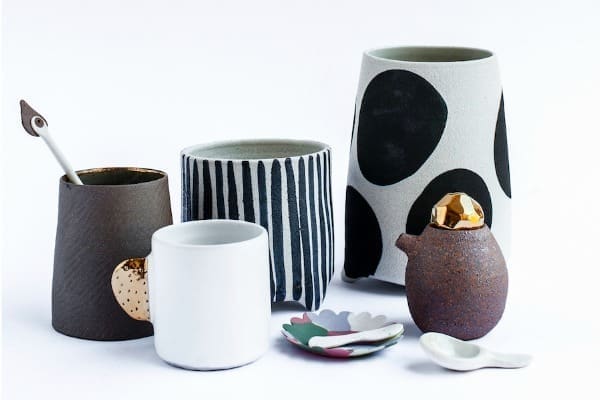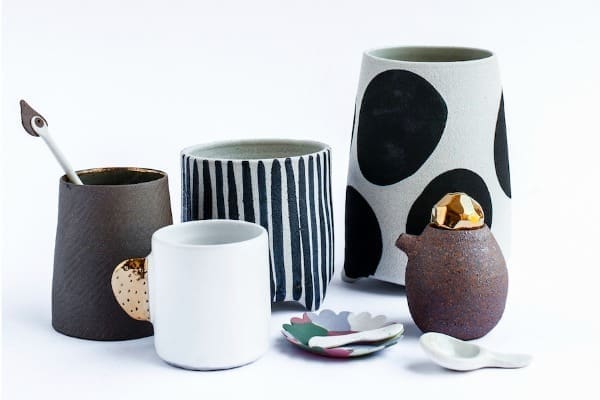 4. Bec Douros
Two-time Block contestant, renovator, interior designer, blogger, ambassador and mum, this lady sure wears a lot of hats and each with total style of course! Her most recent project is launching an interior design and decoration studio, Nectaar, which is sure to inspire with her signature contemporary yet relaxed aesthetic.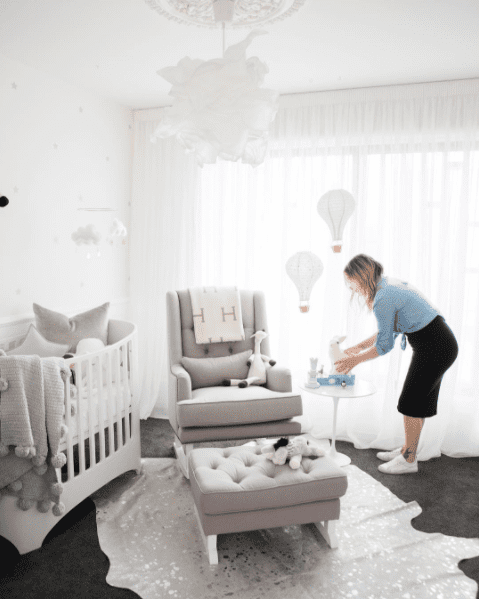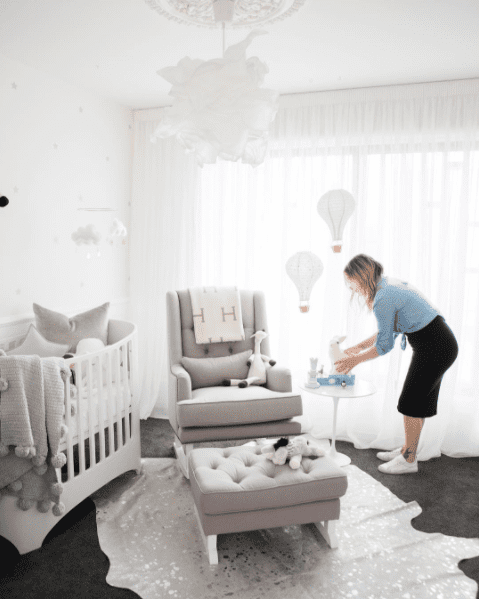 5. Kirsten Jackson
Kirsten didn't take knock backs as a sign to stop pursuing her art, instead she kept forging ahead — seeking out constructive criticism — and refining her technique until she made it. Her interview still stands out as one of the most inspiring chats we've had and now she's a well established, sold out artist.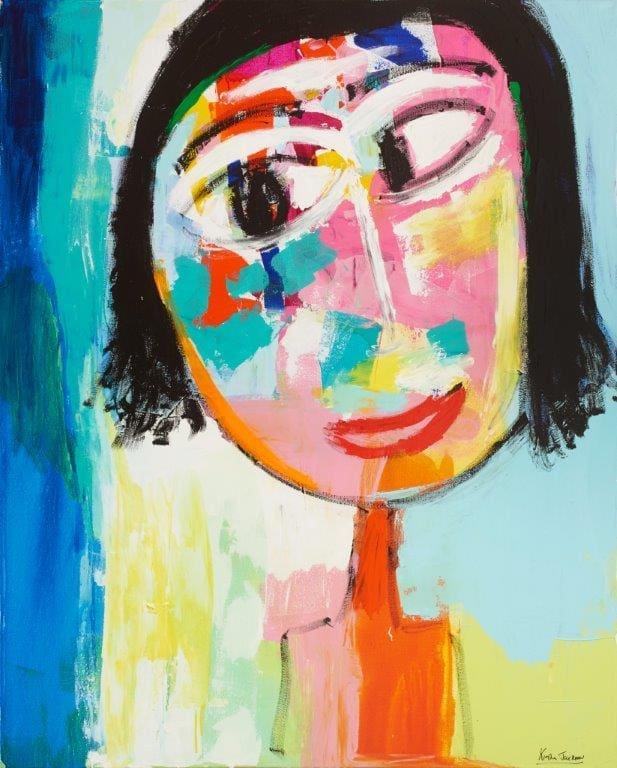 6. Lucy Glade-Wright and Jo Harris
The sister duo behind Hunting for George, in 2010 these women started their boutique bedding brand from Jo's spare room and with their natural business sense, kindness and generosity have built one of the most respected brands in Australia. No longer just bedding, they offer wall art, candles and other decor too. It's not surprise Hunting For George have been nominated Best Small Independent Retailer two years in a row.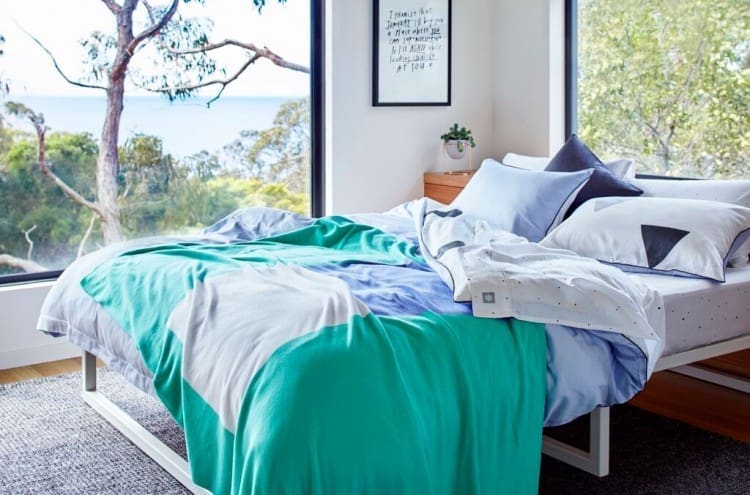 7. Samantha Hobbelen
Founder of Hobbe rocking chairs, Samantha's chairs can be seen in the most stylish nurseries across the country including Kyree Harvey and Emma Hawkins. She juggles her successful business with two young children, and continues to wow us with her stunning chairs including the latest gold leg and velvet chair which is a collaboration with Incy Interiors (who's founder Kristy Withers is another inspiring woman you should read about!).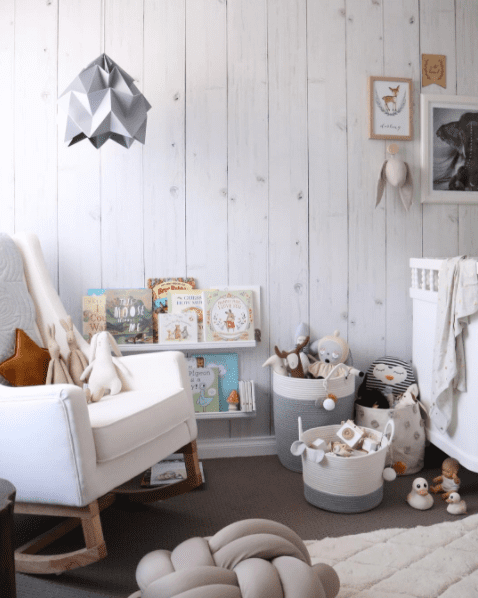 These are just some of the creative women who we've had the pleasure of chatting with and featuring on the blog. Whatever your passion, we hope reading about these women who have persisted with their goals and achieved success have inspired you. Happy International Women's day x